Budget
Manage your budgets in real time with 

Axelor
Easily prepare all your budgets
Develop and control all your budgets using the budget management software. You benefit from a better visibility on your cash flow and purchases, thus facilitating decision-making thanks to relevant and detailed information, updated in real time.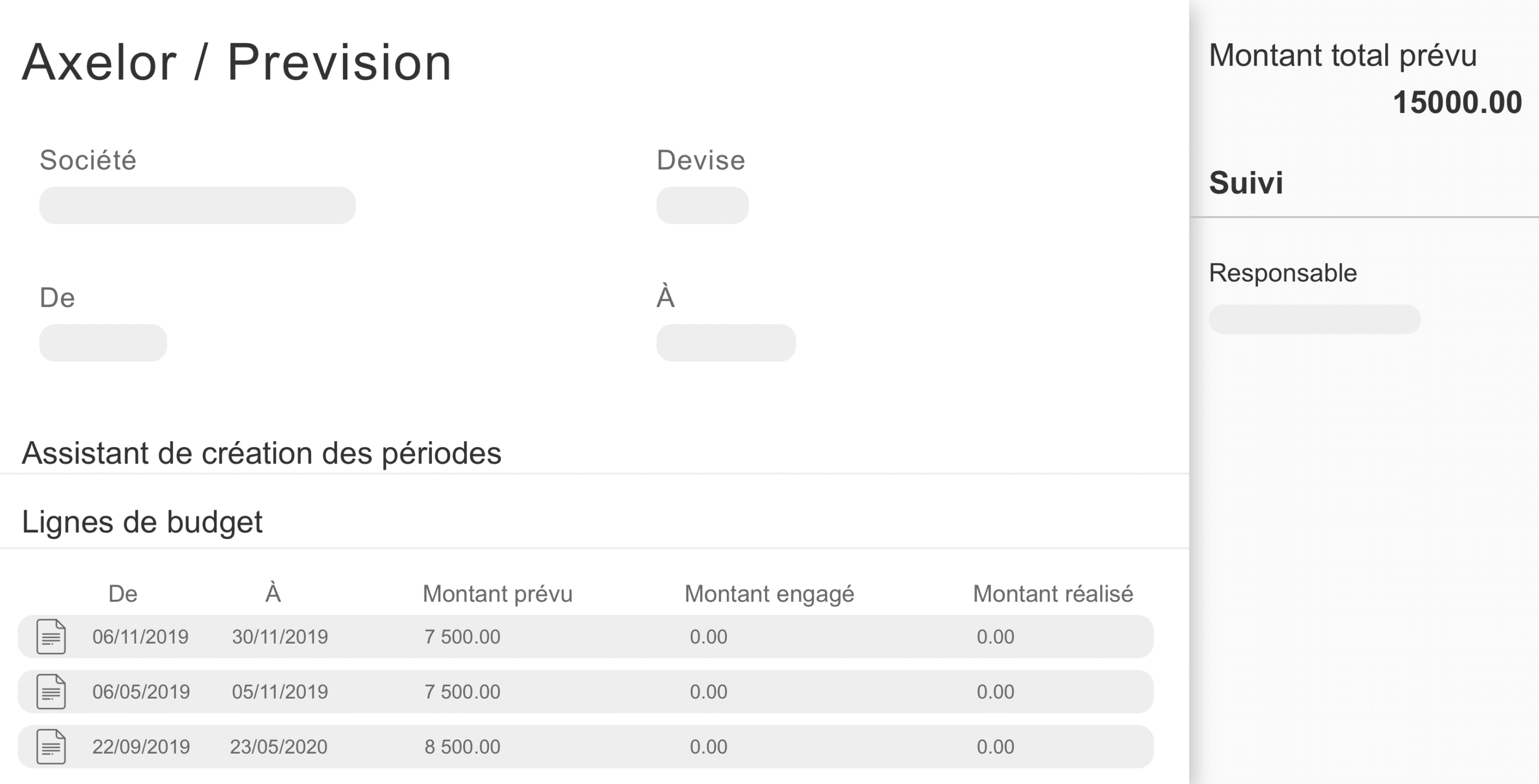 Link your budgets to purchasing
Spread your purchases precisely over your different budgets. You can not only distribute the entire purchase order over a budget, but also distribute each order line over different budgets. Automatically generate periods for your budget, with an estimated amount per period thanks to the dedicated assistant.
Monitor the evolution of your budgets
Save time by entering only once. The budget management software will then automatically track the budgets for you, over the predefined period. View on each budget the amounts planned, committed and actually achieved to improve the management of your activity.