Axelor – ERP for Manufacturing
Optimize your production flows
Gain visibility over your value chains, reduce operational complexity, and improve customer satisfaction.
Discover the Low-code platform adapted to various industry players: automotive, electronics, metallurgy, medical, rail, construction, or capital goods.
4,7
/5
G2
4,8
/5
Google
4,7
/5
Capterra
Discover the CAPE solution that helps you reduce operational complexity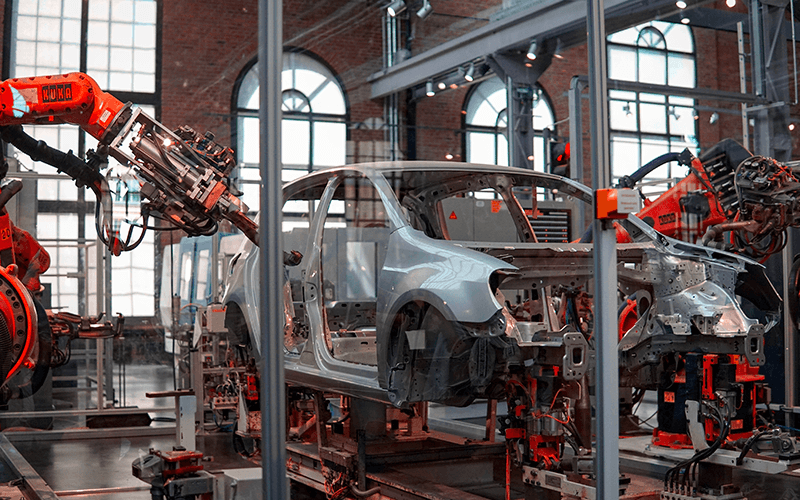 precision_manufacturingProduction management
Control production time and costs with Axelor platform!
Improve visibility of your production lines to ensure that schedules are met and manufacturing processes are launched with optimal supply.
Reduce complexity: Sophisticated yet intuitive industrial process modeling technology.
Product lifecycle management: Monitor regulations, quality, and supply chain.
Plan your production orders (PO): With Axelor CAPE solution, access an integrated graphic and drag and drop calendar.
inventory_2Inventory optimization
Follow the status of your stocks in real time
Automate the purchase orders of your raw materials and benefit from a complete tracking by lot and serial number.
Logistics: Control of backorders, returns, and reshipments
Stock management: Inventory management across multiple warehouses
Net requirement calculation: The ability to run the net requirement calculation (NRC)
Management of stock rules: Keep track of your stock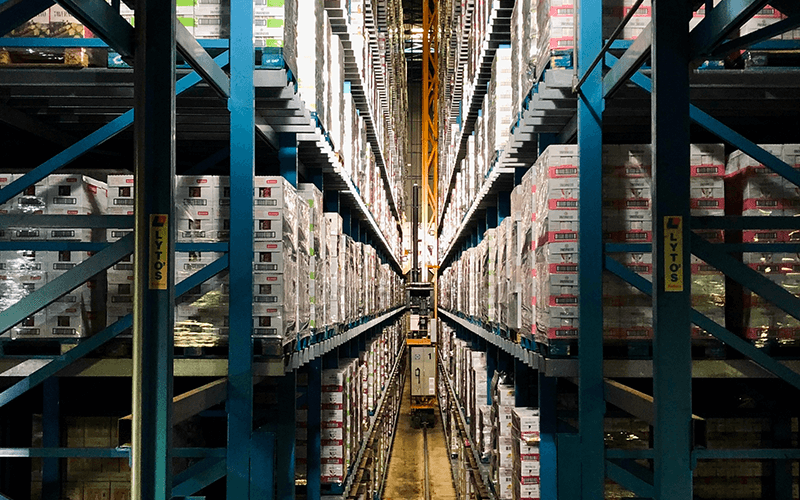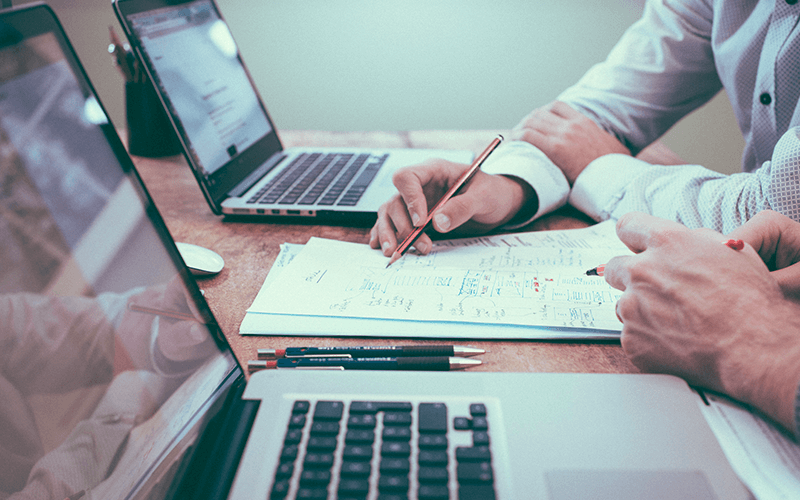 handshakeCommercial management
Automate your sales process
Take advantage of a complete process, spanning from quotation to customer invoice issuance, and gain visibility into your sales progress with Axelor.
Reduce human error: Employees focus on high value-added activities.
Increased productivity: Through faster and more consistent processes for greater agility.
Improved customer experience: Through customized business processes.
paymentsAccounting and financial management
Centralize your financial and accounting data on a single platform
Accounting: Automatic generation of accounting entries from invoices to profit and loss statements and balance sheets, via analytics and fixed assets, Axelor integrates a true accounting system that lets you manage everything in a single tool. Your sales, purchasing, and business follow-up data are directly synchronized with your accounting system.
Bank flows: Facilitate your financial follow-up by retrieving your bank statements, which are processed thanks to automated bank reconciliation, and manage your transfers and direct debits directly from Axelor securely thanks to the EBICS TS protocol. You can view your cash flow in real time.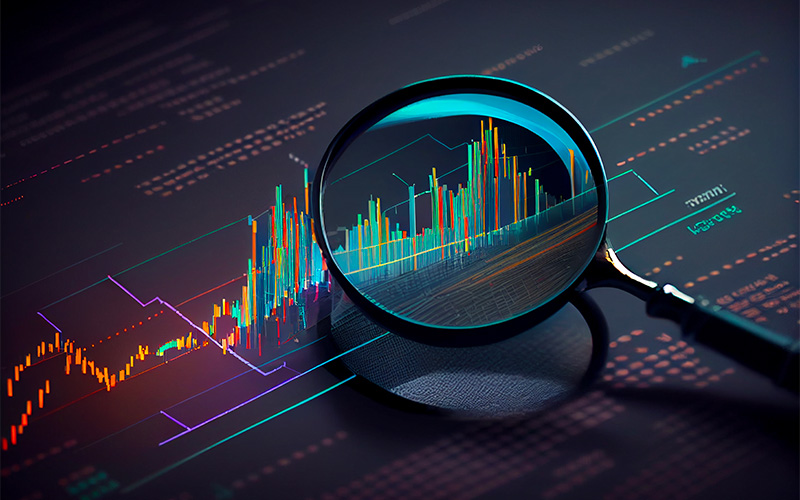 A project in mind? Get in touch with us!
All your favorite applications integrated on one platform




+ 1500 connectors available
Experience the versatility of Low-code BPM
Model production order tracking
BPM lets you customize the workflow of a manufacturing order from start to finish.
Find out how BPM can improve your operational efficiency by reducing errors or delays. Modeling enables you to cut costs by avoiding waste and duplication in your process tracking. While tracking a production order becomes more flexible and agile, thanks to rapid adaptation to internal or external changes.
Android and iOS mobile application
Manage your production and inventory on the move
Streamline your operators' handling with Axelor mobile app. Directly access all operations and data from the shop floor and warehouse, using an ergonomic interface designed for the cell phone that promotes quick access to information.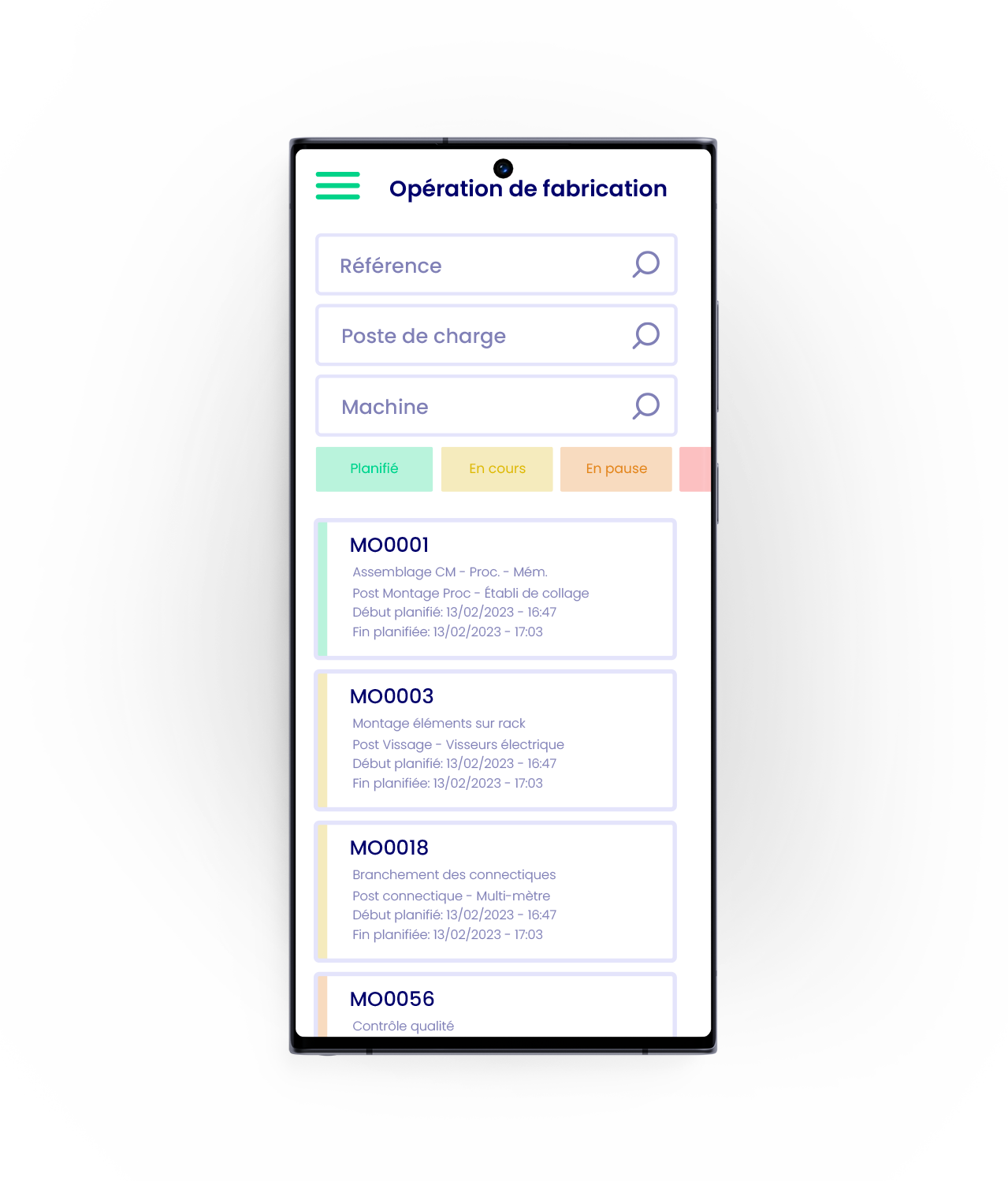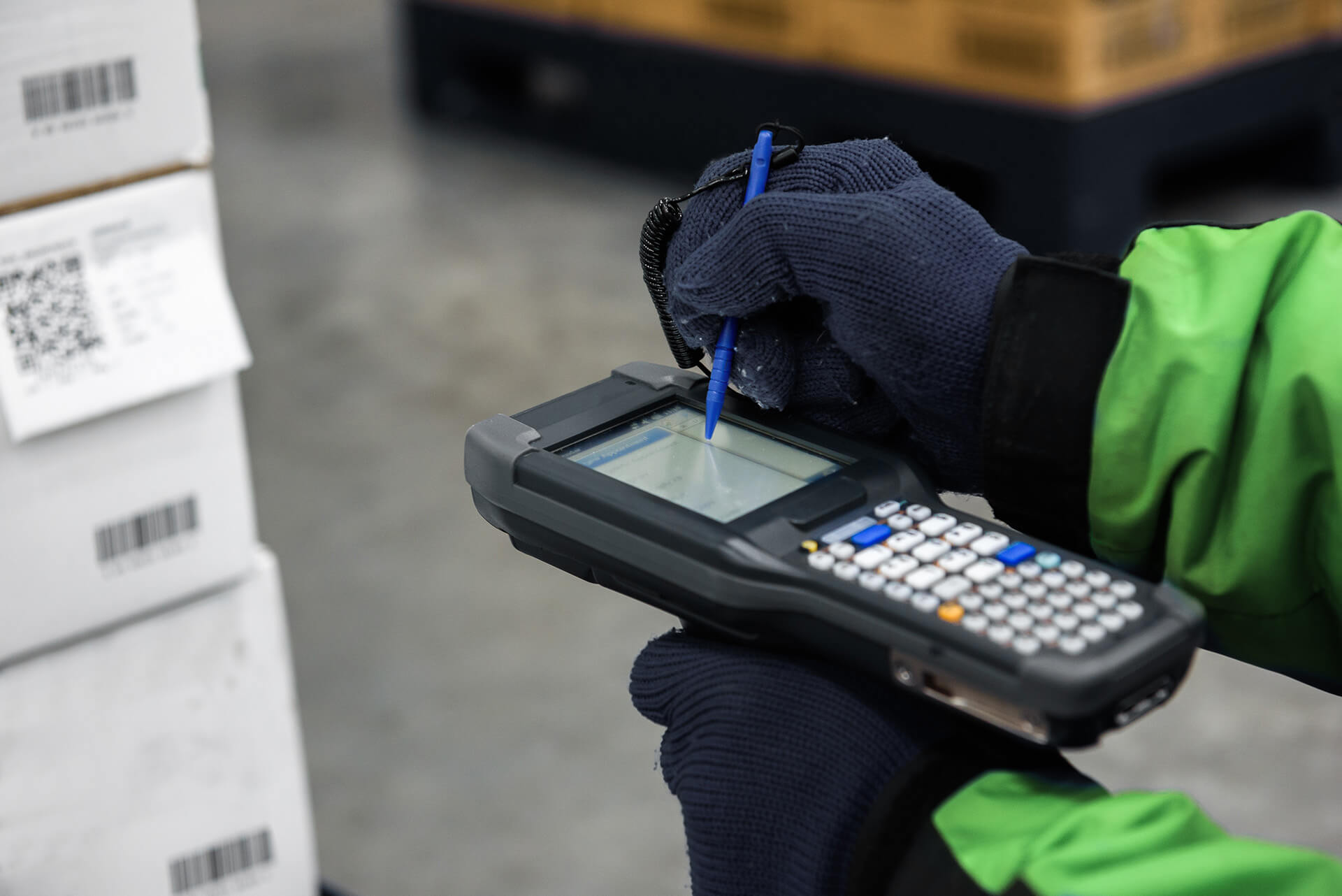 precision_manufacturing
Production order
Track consumed products, manufactured, and scraps
Status update
Time tracking
event_note
Overview of the production schedule
Visualize PO and operations
View items and stock levels
category
Products
Manage internal movements
Track customer deliveries and supplier receptions
Create inventories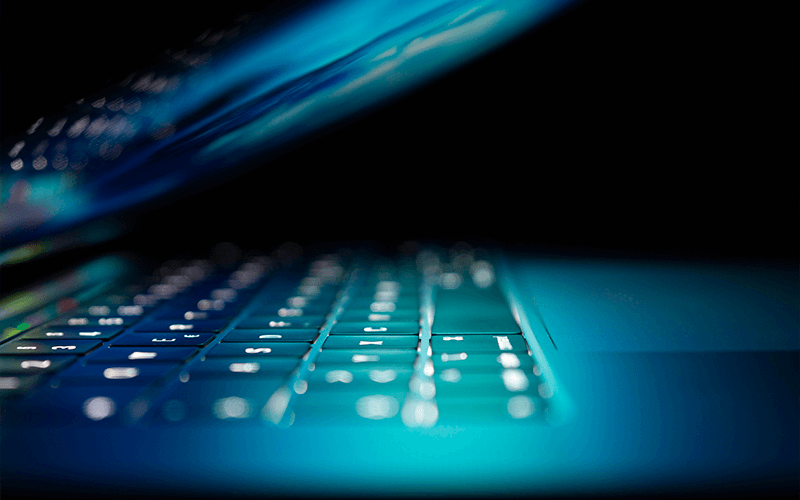 Open Source
Strengthen industrial sovereignty with an Open Source solution
What makes the Axelor platform unique is its philosophy. We integrate the latest Open Source technologies and offer Axelor low-code platform with around 30 Open Source business applications in a community version.
You can thus control your governance while maintaining industrial and digital sovereignty by choosing a free and French solution that is fully customizable to meet your specific needs, while guaranteeing enhanced security and increased flexibility.
codeAxelor low-code platform
Customize the ERP according to your needs
Axelor's low-code platform allows you to create your own custom business tools and to completely customize the ERP for manufacturing.
Create your forms without any code and add fields by drag and drop with the Studio.
Model and automate all your industrial business processes graphically with Axelor's powerful low-code BPM, fully integrated with the ERP.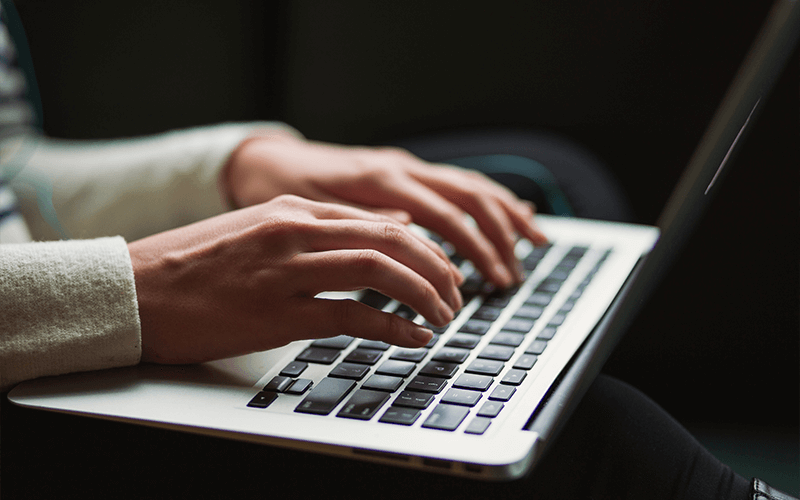 Discover how Citel, the leader in lightning arrestors has managed its growth and improved visibility in its supply chain
CITEL, a group of companies undergoing major changes, wanted to equip itself with an adaptable management tool to keep pace with its internal processes. Axelor enabled Citel to deploy a solution perfectly adapted to its needs, business, and size.
Any questions? Our team is available to help you!
Discover the list of features