Production module
Automate your entire

production process

with Axelor
The modern CAM software that meets the needs of Industry 4.0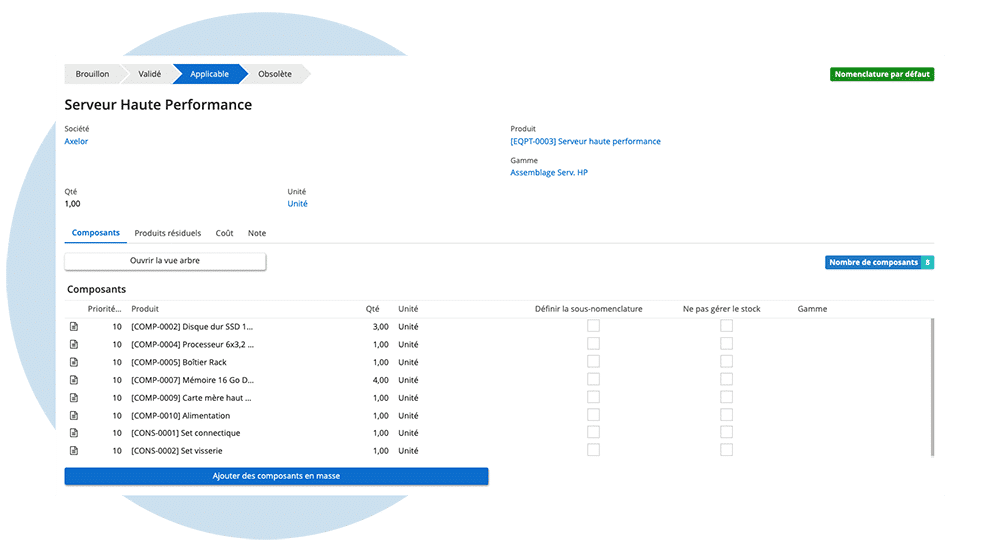 Integrate all your technical data: products, bills of material and ranges
🗹 Integrate your finished products, semi-finished products and components into Axelor's CAPM, with multi-unit management.
🗹 Build your bills of material with an unlimited tree structure, manage different versions and calculate your costs.
🗹 Define your manufacturing ranges and associated workload items, including subcontracting steps if necessary.
Anticipate your needs
SOP, MPS, sales forecasts, calculation of requirements, material availability, plan your production needs efficiently over time, or manufacture your custom products to order.
Plan graphically
Production planning via drag and drop, resource and load visualization, finite or infinite capacity scheduling, easily plan your production or let the CAM software automatically plan under constraints, even complex ones.
Follow your production in real time
Launch multi-level production orders, monitor the progress of manufacturing phases, check and monitor time spent, technical documents, missing parts on production orders, subcontracting, machines under maintenance, control the entire production chain.
Control your productivity and manufacturing costs
Declaration of consumption, monitoring of production times, allocation of production costs, monitoring of component purchases, management of work in progress, precisely monitor your costs and profitability, whether overall or per case.
Control the supply chain to ensure the availability of materials
Global logistics are strongly impacted by various crises and access to certain raw materials is becoming more difficult. It is becoming essential to be able to anticipate production needs as much as possible. Axelor CAPM provides you with the necessary tools to optimize your forecasts: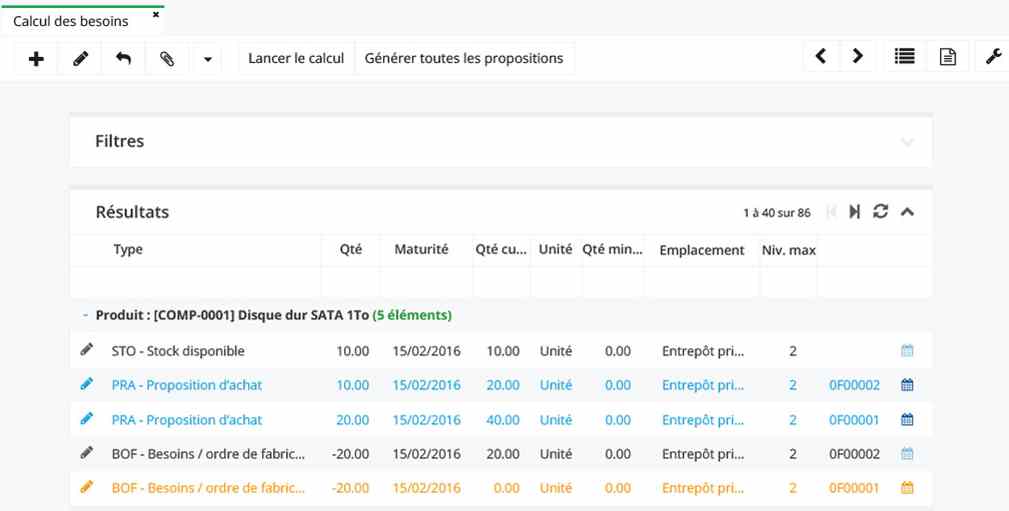 Industrial and commercial plan:

build your sales forecast based on historical data, and simulate growth forecasts.

Production master plan:

determine your production capacity to ensure the availability of your products at the right periods, by smoothing out manufacturing.

Net requirements calculation:

the system makes the necessary proposals for your production needs to ensure that you have all the materials in stock, with the possibility of automating the creation of replenishment orders. If manufacturing needs are detected, the CBN makes proposals for OF.

Management of stock rules:

define safety stocks and minimum replenishment quantities for all your products and components, Axelor alerts you when the defined levels are reached.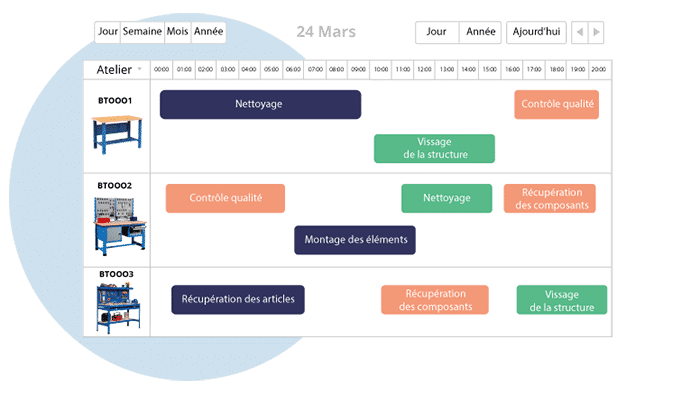 Optimize scheduling
Access a schedule of planned operations by resource and by workshop, avoid overlaps and modify your scheduling directly on the schedule using drag and drop.
You have a historical calendar of the operations carried out to follow the whole production.
CAPM manages both finite capacity scheduling under constraints and infinite capacity scheduling.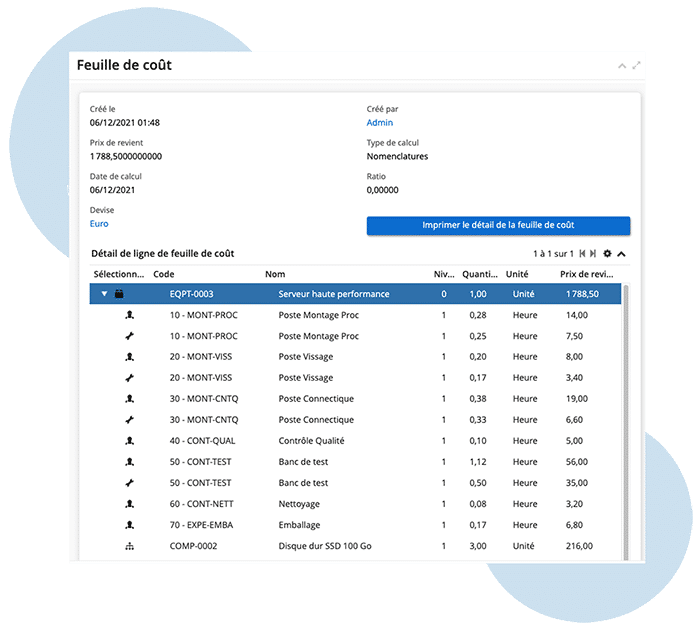 Visualize your consumption very precisely
Axelor calculates for you the cost price for each level of BOM, through the edition of cost sheets, and gives you access to tables of components and products whose consumption is planned and then realized. Your consumption is taken into account in the smallest detail with the management of scrap and residual raw materials.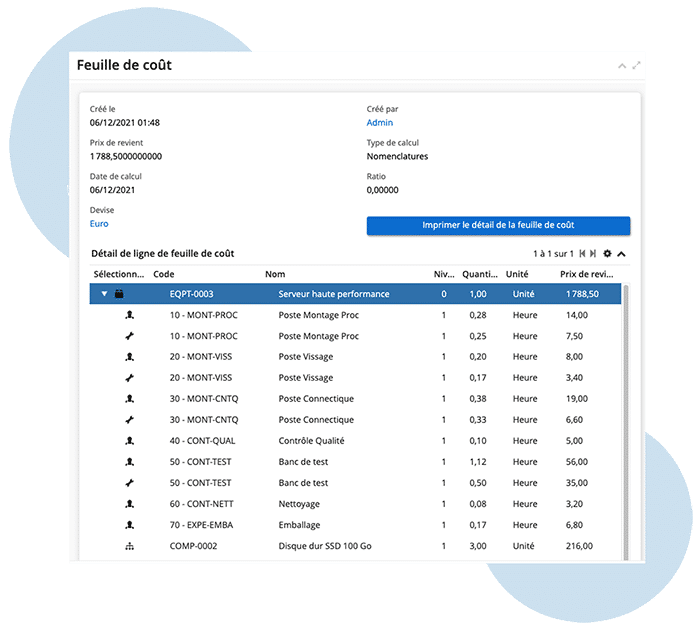 Follow your stock movements and product traceability
You can track all inventory movements: replenishment orders, transfers between workshops, subcontracting follow-up, etc.
Manually or automatically assign batch and tracking numbers to your manufactured products and trace the different components used. Thanks to the interface with Codesoft, the generation of barcode labels and the piloting of printings is facilitated.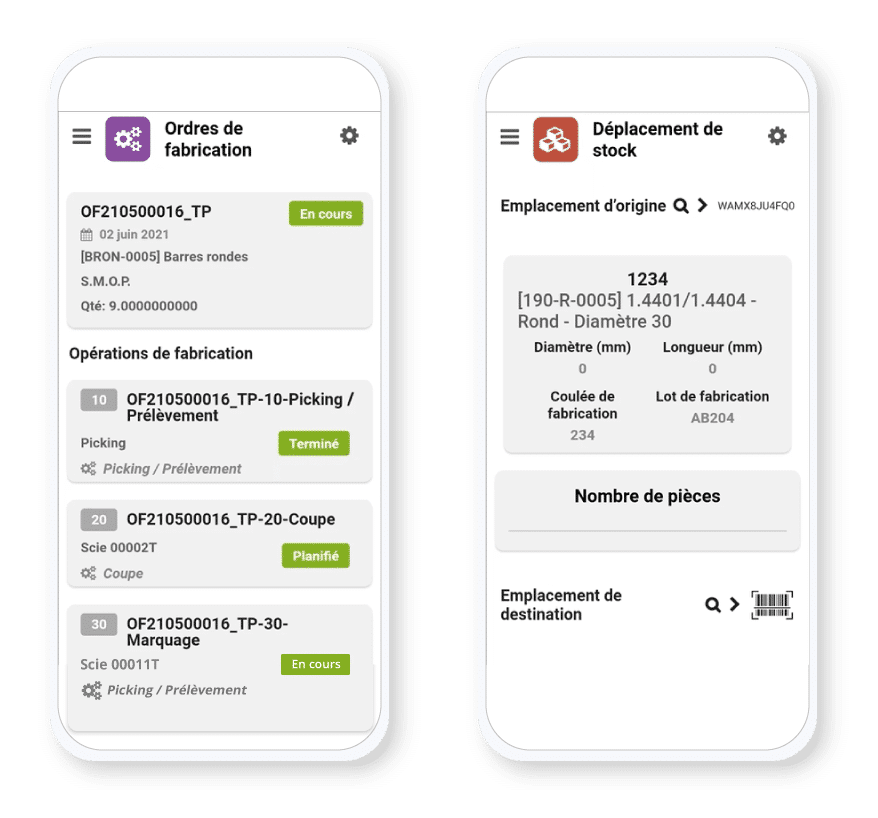 A mobile application for operators on the shop floor
On a tablet or PDA, your teams can use simplified screens to track their work orders, trigger manufacturing operations, clock in and out, and keep track of inventory. Eliminate paper on the shop floor and save time for your employees..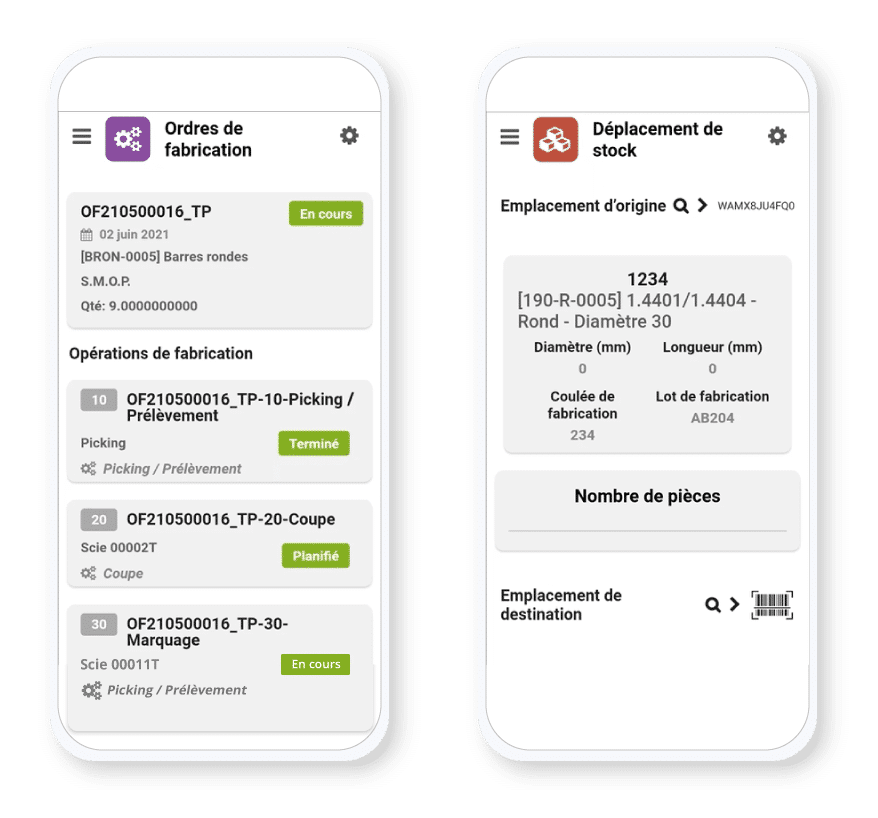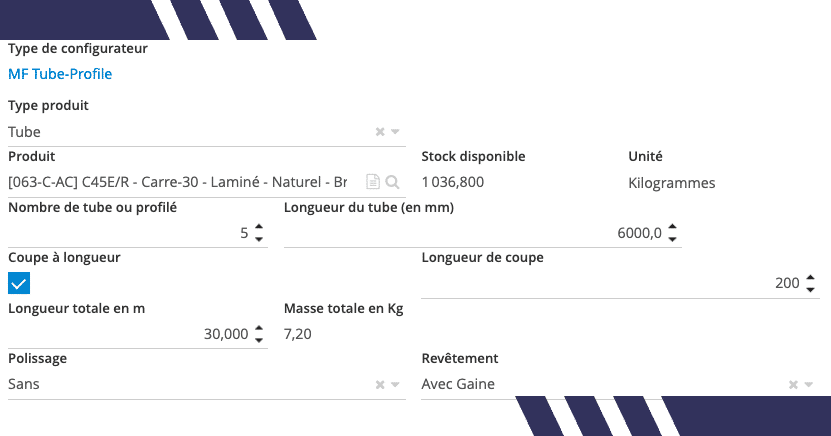 Do you produce custom-made or highly complex products? Take advantage of an integrated product configurator
The CAPM software offers the possibility to define configurator models, which will allow the sales level to create quotes on custom-made products while being fully guided. You can define products with complex parameters, different options or sizes, constraints according to the selected attributes, and more.
Once the product has been configured according to the customer's needs, the ERP industry generates a bill of materials and a manufacturing range adapted to the BOM and range configurator.