Axelor

CRM
Discover a new approach to customer relations.
The complete, simple, and scalable CRM that covers the entire life cycle of customer relationship management.
Advanced functionalities,
at the heart of the best open-source CRM
Customer relationship excellence in an easy-to-use, yet incredibly powerful CRM
Ergonomics
An ergonomic interface, UX crafted and responsive.
Open Source
A 100% open source and sustainable solution, keep control of your CRM.
Agile
With the integrated BPM platform, you can easily build a custom process.
Build customer loyalty
Retaining a customer is three times more profitable than acquiring a new customer. With Axelor CRM, you will have a 360° view of your customers. Know your customer well to better meet their needs.
Free and complete
Why choose between free software or full software? Axelor CRM is an open and complete solution, integrating advanced features designed to simplify your customer relationship and allow you to focus on the essentials.
Let Axelor take care of repetitive tasks. The entire CRM was designed with a light, powerful and robust code. That's why it's so responsive, versatile and resource-efficient.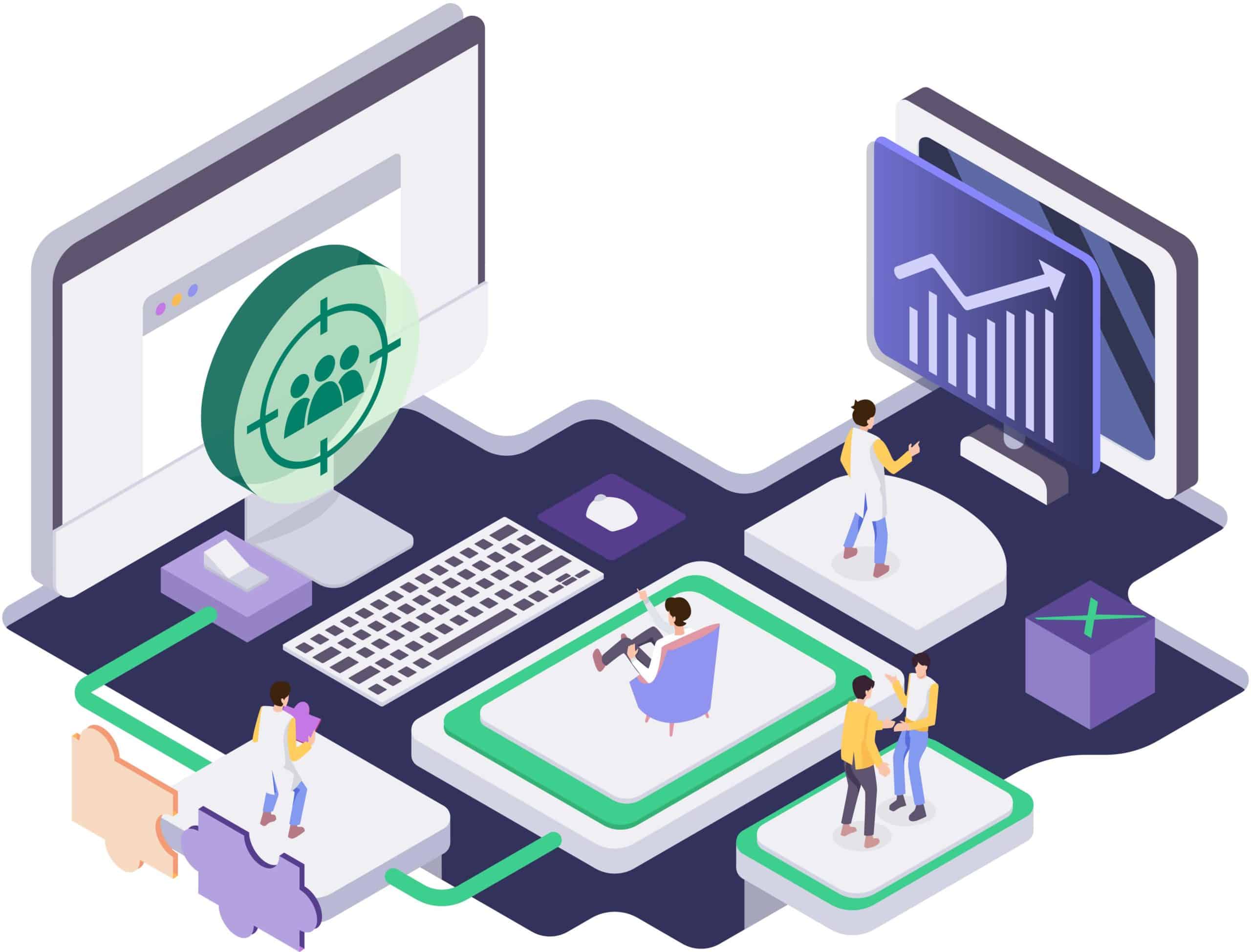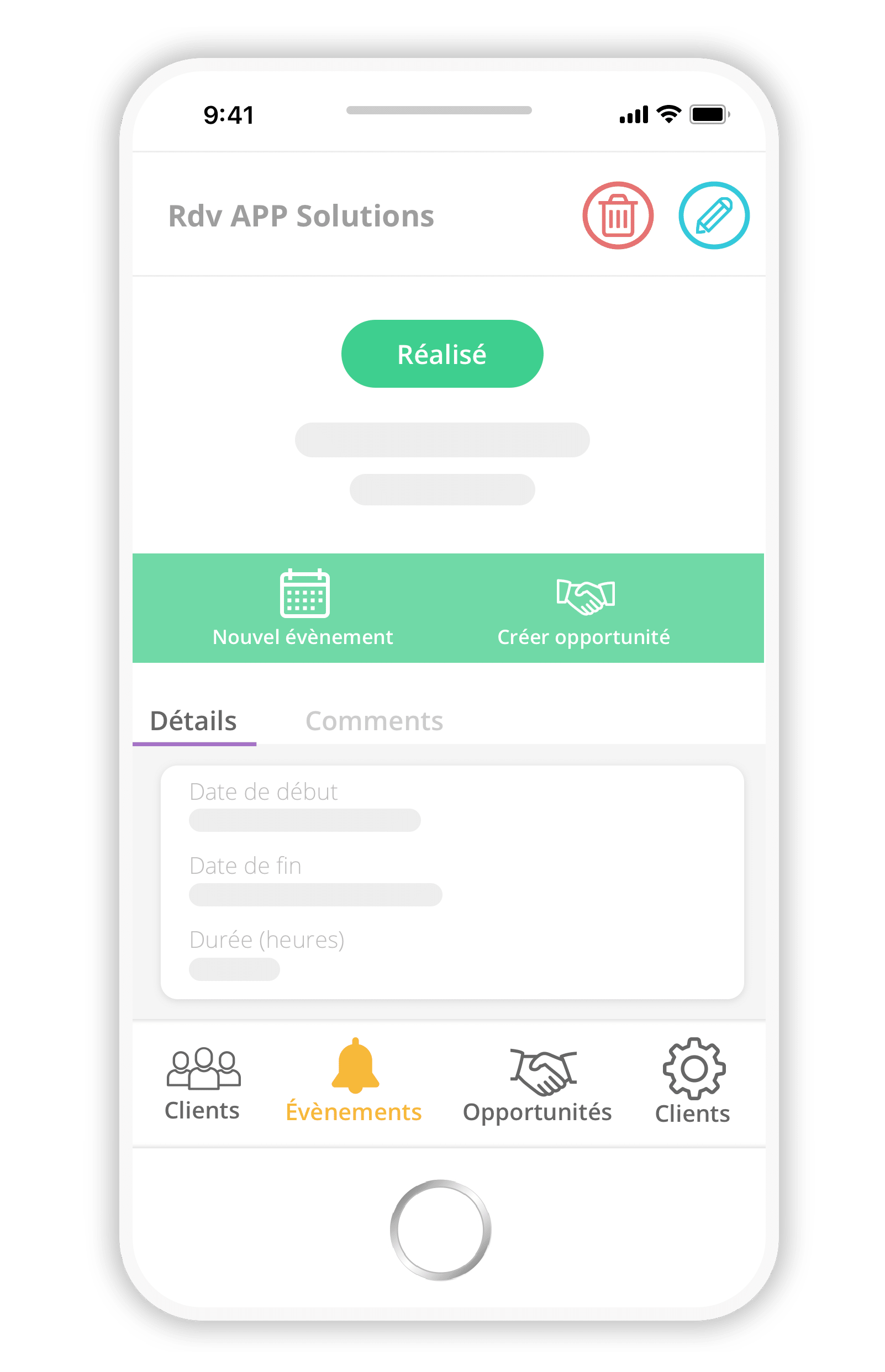 As mobile as you are
Axelor CRM is equipped with a responsive interface. Whether by computer, tablet, PC, or smartphone… you can access your data at any time, from anywhere.
To go further, Axelor CRM is available as an application for iOS and Android, with a "disconnected" mode: even without a network connection—, the application is always at your side before an appointment.
Closer, Faster, More Graphic
Axelor CRM is designed entirely to allow you to focus on customer relations. The CRM integrates your prospects, your customers, your leads, and allows you to filter, segment, and track your customer pipeline. The Kanban view gives you at a glance all the business processes in progress.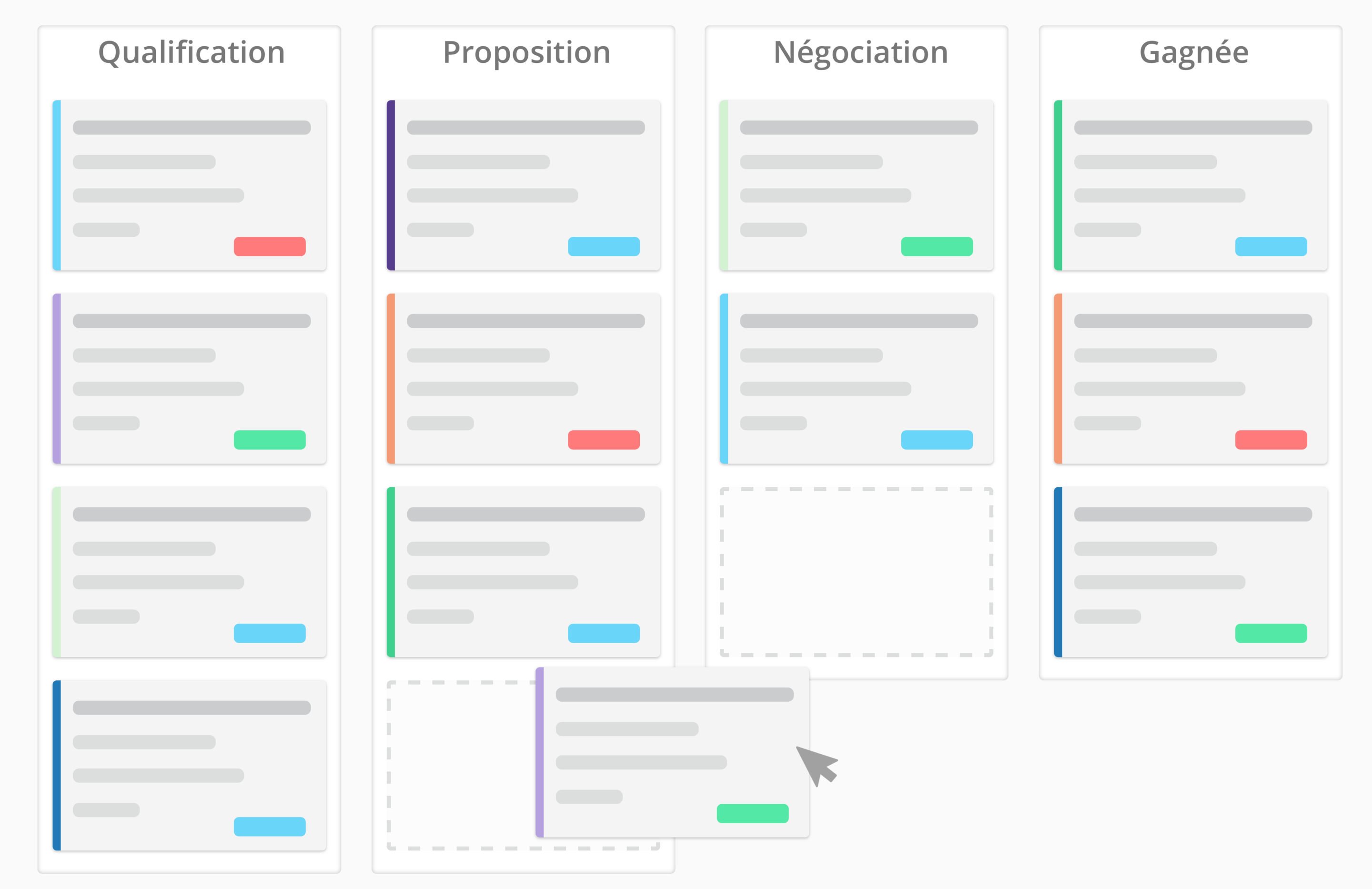 Equipped with a high-end graphic model, Axelor CRM collects all the data of your activities and creates magnificent visuals of sales performances according to the KPIs you have set.
Do you have a preferred routing software for your emails, do you want to easily edit a quote after a customer meeting? Axelor CRM integrates seamlessly into the entire Axelor Suite and its APIs allow it to communicate with the main tools in the sector.
Manage the entire customer relationship management lifecycle
Increase the number of prospects
With Axelor CRM, you can integrate your existing databases directly. Then filter your prospects and customers with precise criteria and manage all your marketing and emailing campaigns on a single application. Follow your budgets and the impact of your campaigns with the aid of the dashboards generated by the software.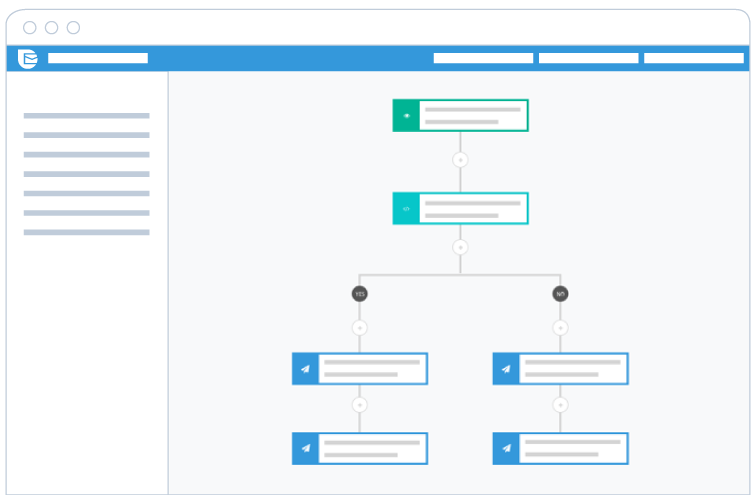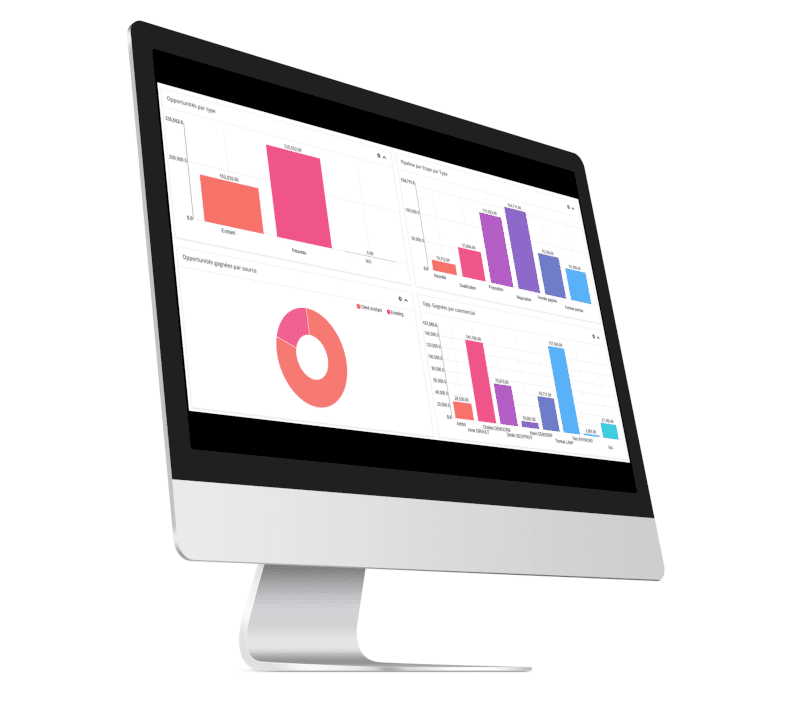 Optimize your conversion rate
The software allows you to automate your sales force (Sales Force Automation) to save time for your teams: management of sales appointments, reminders, follow-ups, and events.
You can also automatically synchronize your appointments with your external calendars (mobile, Google, Outlook etc.). Involve your customers and share with them your exchanges directly on the application. Manage your sales leads in bulk and automatically convert them into customers. Access a complete and graphic view of your actions (completed and upcoming), your opportunities and their evolution step by step to gain efficiency.
Accelerate Your Sales and Improve Customer Satisfaction
The Open-Source CRM converts your opportunities into quotes in 1 click. Edit personalized quotes through the templates you have previously specified and adapt layouts with several sections if needed: I.E., subtotals, totals. Benefit from an advanced management of your products on the basis of the software. Define your pricing and discount strategies and apply them more quickly.
Easily create your customer support tickets and assign them to your teams. They will be able to answer them directly and generate email responses for your customers. Track your customer support performance, ticket volume and resolution time. Define your SLAs from the application and check if they are acknowledged. Your customers will have access to a dedicated portal.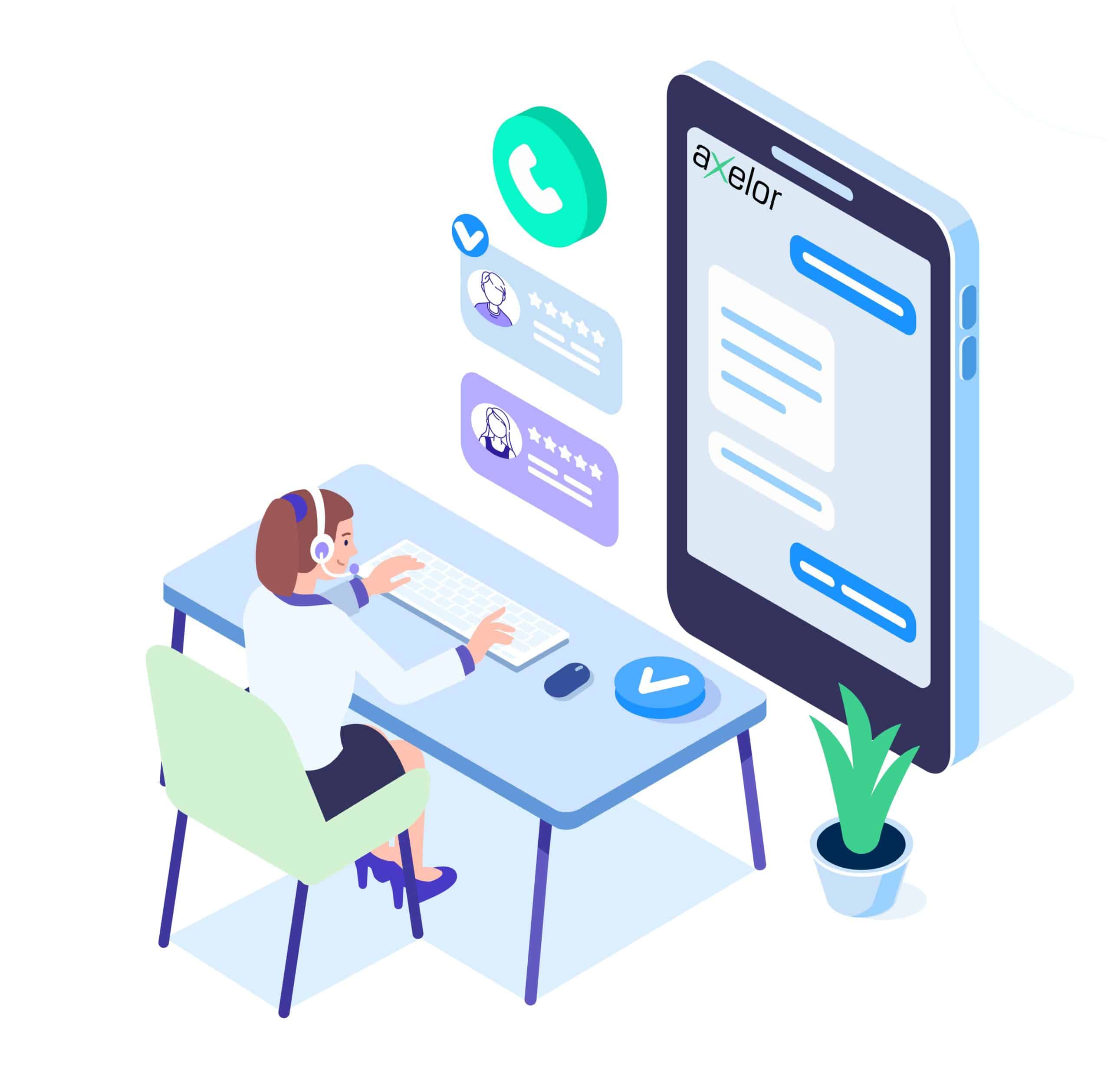 Join us on What's App

Functionnal documentation

Partner's Program

Free Online Demo