Sales module
Control and manage your business activity with

Axelor

for unsurpassed efficiency.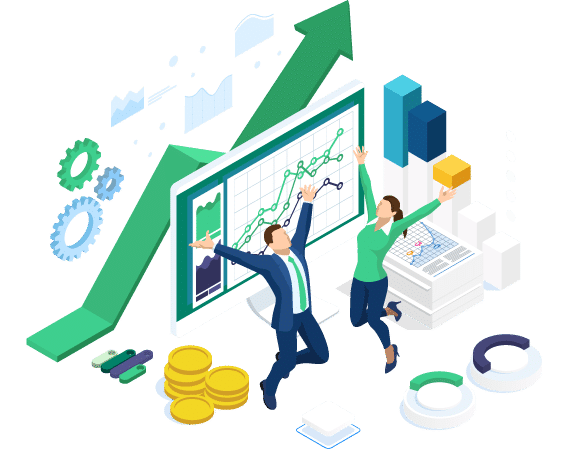 Manage your quotes easily and accelerate your sales process
Quotation, orders, invoicing, appointment, sales management can sometimes be boring or complex. Thanks to Axelor, you will reduce all sales obstacles:
Create your custom templates and send quotes to your customers directly from the application
Gather all versions of a quote and merge them in a few clicks for optimal visibility of your offers
Facilitate a streamlined signing process using the integrated electronic signature and transform your quotes into purchase orders in one click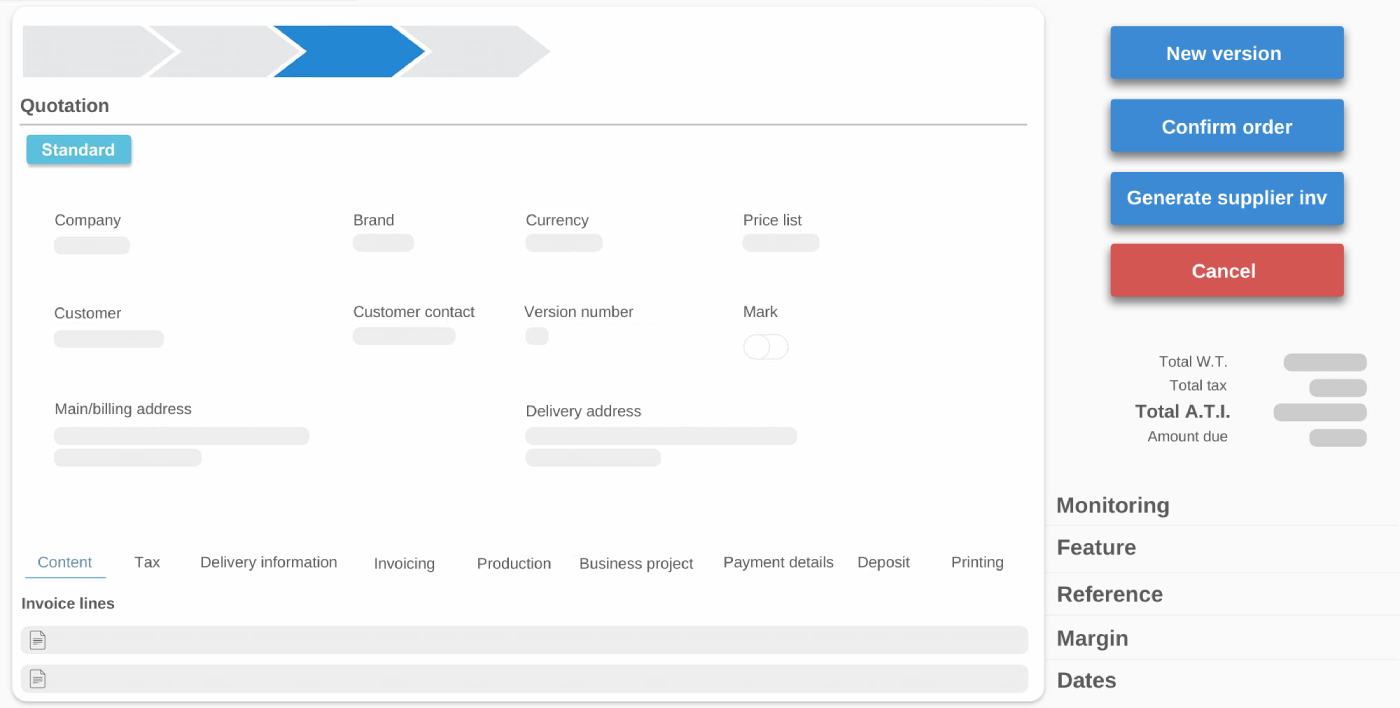 International sales
The application is multi-currency, multi-lingual, and effective for multi-national corporations: international sales become child's play.
Client Portal
Provide your customers with a portal giving them access to their quotes, orders, delivery notes, and invoices.
Personalize your business proposals
Discount management
Adapt your pricing according to your customers or the volume of purchase, and generate discounts automatically on quotes and orders.
Customized price lists
Create price lists to activate systematic discounts for selected customers or one-time discounts on specific products.

Personalized printing
Display personalized messages on your orders or quotes, as well as product descriptions line by line. The application also allows you to define sections, sub-sections, and packs.
Precisely follow the progress of your sales
Quickly view the status of your sales
Thanks to visual indicators, the validation steps of an order as well as the delivery status and invoicing status are immediately visible.
Schedule your deliveries
You can automatically generate delivery notes and invoices from purchase orders, and launch production orders and purchase orders with a single click.
Detailed tracking line by line
You also have precise control over invoicing and deliveries, order line by order line.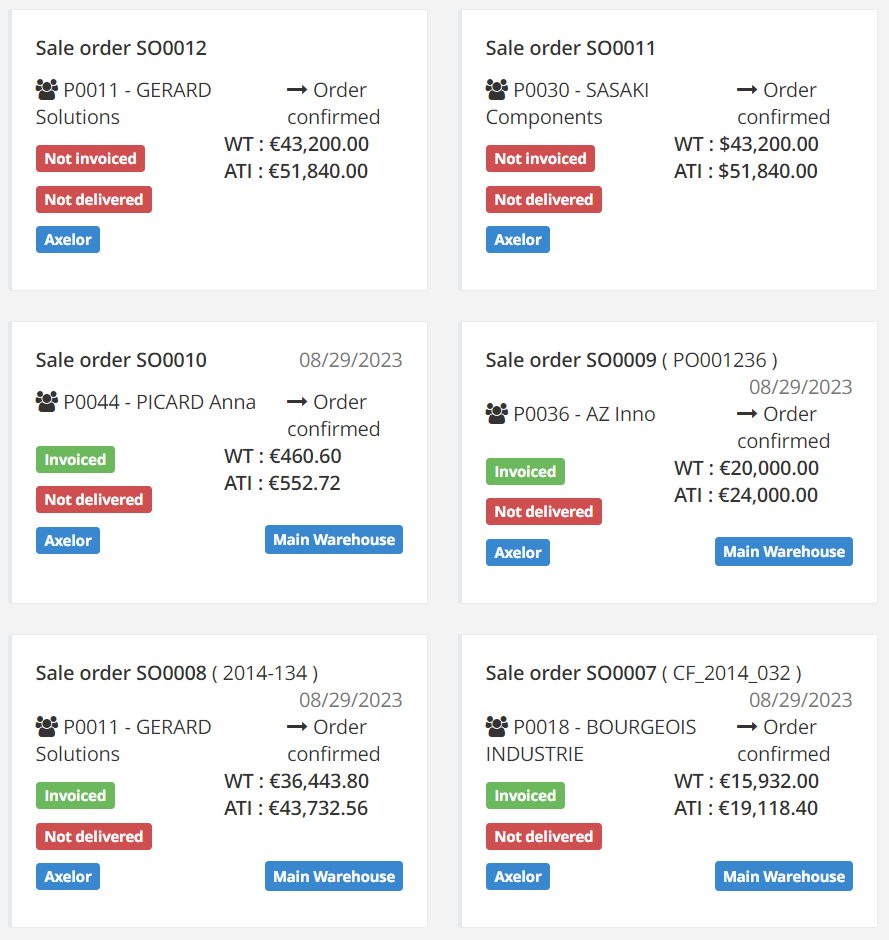 Simply generate subscriptions and contracts
Automatize the management of recurrent invoicing
Custom contract templates
Save time by creating pre-configured and pre-filled contract templates.
Easily set up recurrent invoicing for your subscriptions: the application automatically generates invoicing periods.
Choose the renewal terms of your contracts: set a notice period or activate automatic renewal.
The right information for better decisions
Determine your teams' business objectives in connection with your sales strategy and secure your estimated turnover. Track all orders through a customized alert system as soon as they are created. You can also optimize your sales force's results by tracking your sales force's activity through customized reports. The sales application allows you to analyze all information to identify opportunities and focus your efforts where profitability will be at its best.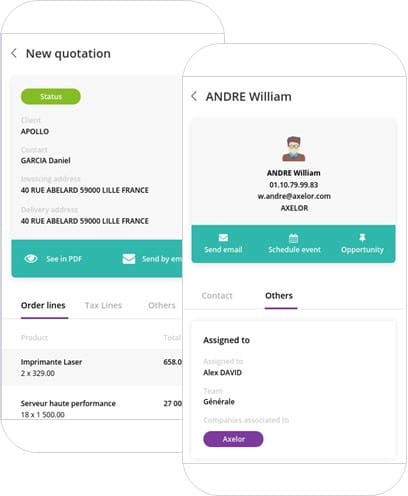 Stay mobile
With Axelor, the open source software, you can create and send quotes from your smartphone for more reactivity. Did your sales representatives just close an appointment? The first few minutes are essential to turn it into a commercial success. Customize the quote, comply with the agreed conditions, no longer waste time, and reduce the risk of forgetting or making mistakes by immediately sending a version of the quote or order to the future customer.

Join us on What's App

Functionnal documentation

See all modules

Free Online Demo