Easily create and customize your applications without any code
Graphically build your business applications and forms with simple drag and drop
The studio allows you to create views, business objects, and menus through a simple and intuitive graphic interface.
No development skills are required, just drag and drop components onto a form and define their attributes.
Need to quickly implement a new process internally?
Create a new form immediately with the studio, and model the associated workflow with the integrated BPM. By staying responsive to evolving needs, you can eliminate the need for custom developments and significantly reduce development timelines.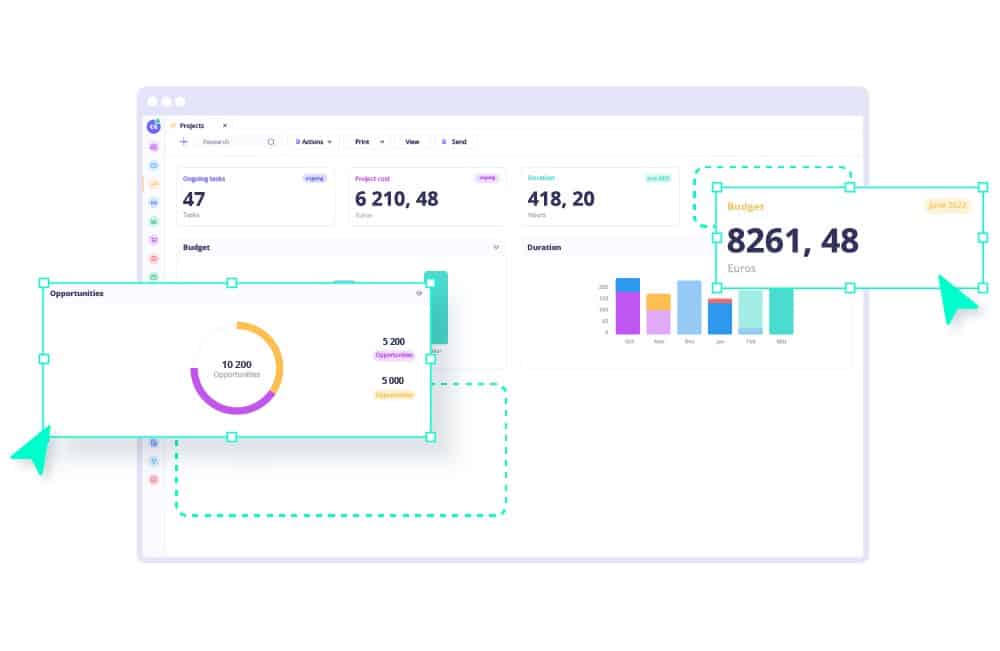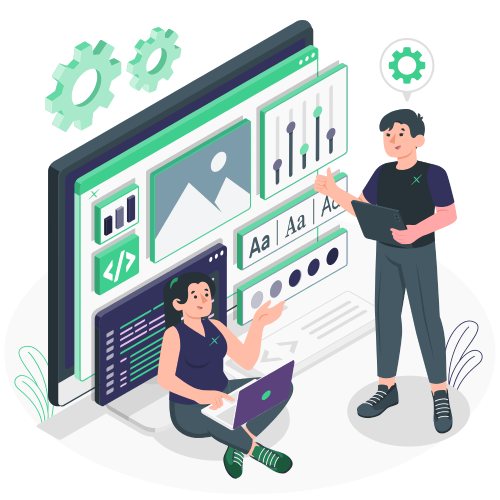 Easily modify your business applications
Integrated with Axelor business applications, the studio offers the possibility to customize existing forms by adding fields, buttons, and panels.
You can easily change the names of the fields, make them mandatory, hide them, add help for the users, and much more!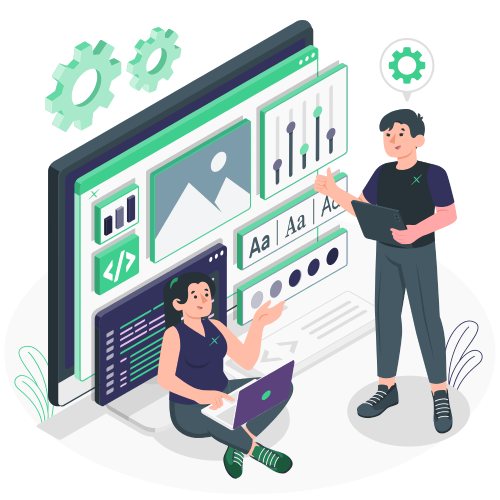 You can customize all the ERP views without any code.
Do you need to record specific information on your customers' forms? Add new fields in just a few clicks with the Studio.
You have complete flexibility to effortlessly add new fields in real time without the need for developers and specific code.
dashboard_customize
Form creation
Add simple fields, relational fields, booleans, action buttons, tabs, and panels via drag and drop.
tune
Customize fields
Create help messages for users, titles, value selections, set default values, and manage permissions on your fields and forms.
display_settings
Set conditions
Customize display conditions by indicating whether a field is required, hidden, read-only, conditional on other information, etc.
touch_app
Start actions
Add action buttons to trigger a treatment, send an email, open a form, etc.
widgets
Form modification
Customize all existing ERP forms by adding new fields and modifying existing ones.
handyman
Application construction
Using the BPM and the Studio, independently create your own apps, menu entries, business objects, and processes.