What Is
Business Process Management

(BPM)?
The acronym BPM stands for "Business Process Management". It refers to software that models, orchestrates and automates business processes via a responsive interface. BPM covers all stages of the process, from analysis to implementation.
BPM software can be used to model business management tools and gain greater agility with internal processes. For example, a BPM tool can be used to define who is responsible for what tasks and when they should be carried out. It also enables them to be executed and automated in the interface at the right time, with the right data.
How does Business Process Management work?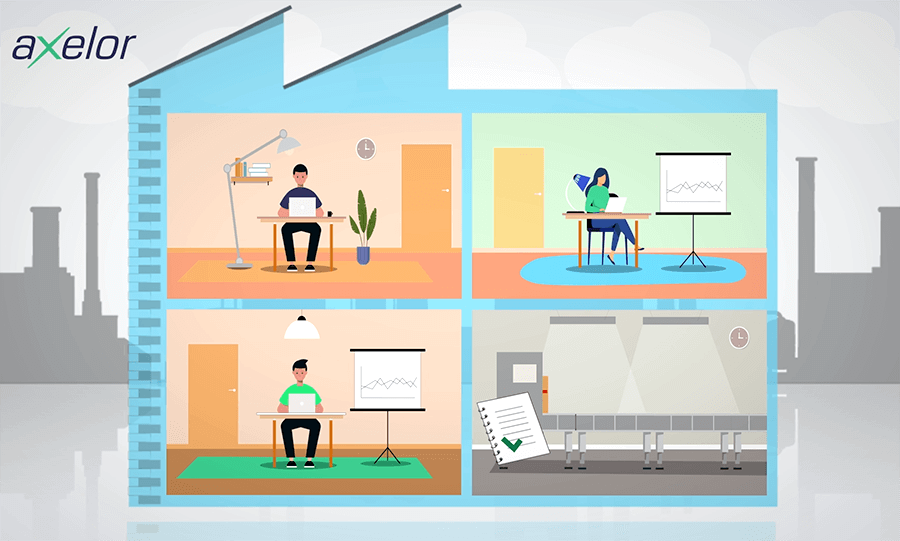 Business Process Management is a way of conceiving business and being reactive in the face of multiple constraints. It provides an overall view of the various departments within a company, enabling them to be visualized and distributed automatically. This effectively reduces processing errors. This is the first step towards understanding the BPM principle.
BPM will represent a market of
14,4 million
by 2025.
On a global scale,
82%
of survey respondents claim to combine knowledge and practice of BPM in their work.
According to the Capgemini Global Business Process Management Report
The outlook is therefore promising for the development and use of the BPM solution!

Understanding BPM concepts
Think of a BPM process as a set of steps to be carried out in series or in parallel. Some are mandatory, others optional, all orchestrated with agility according to the specific context of each process instance.
What is a business process?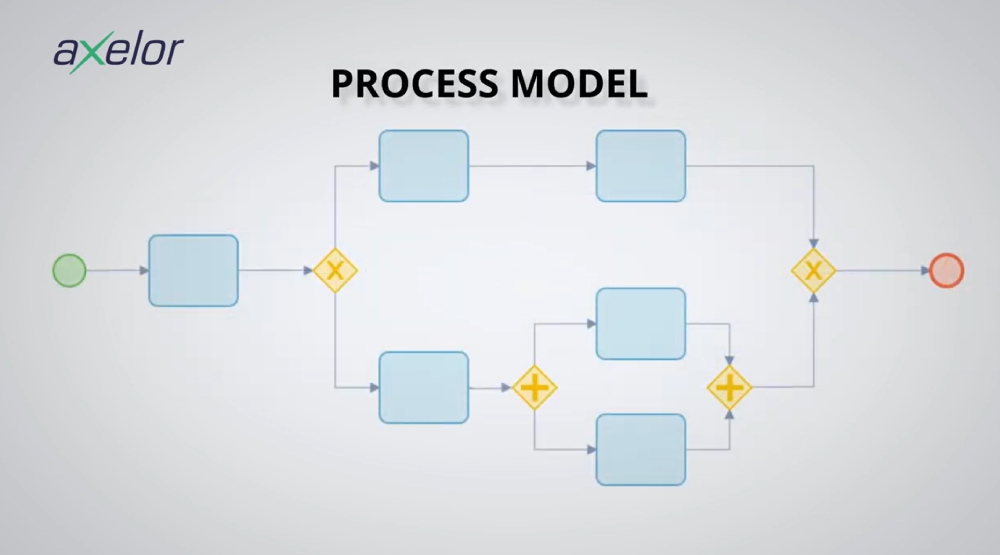 Having defined the BPM tool, let's move on to the central concept of business processes. Business process modeling is a series of actions carried out to achieve an objective. Business processes of varying density and complexity can be found in all sectors of activity. Over time, a business process can become too complex, with repetitive tasks and little added value. The aim of Business Process Management tools is to find a new way of organizing or reorganizing business processes, in order to create a smoother workflow, and boost performance and quality.
You can find here a case study to better understand and contextualize the benefits of the solution.
What is a business process?
The Business Process Management lifecycle can be broken down into several phases:
Diagnosis and analysis:
An important anticipation stage where the company carries out a complete diagnosis, based on an observation of its internal processes, by studying its concrete objectives and its current operating context. The tool helps determine and map needs, so that they can be precisely met in the following stages.
Modeling:
This stage involves modeling business processes with the software, taking into account the instance. The instance represents the execution of the process. To illustrate this, let's take the example of an application management business process: for the same recruitment process management model, each applicant represents an instance which may be handled differently, with different stages depending on certain criteria, or different participants depending on the job profile. Modeling leads to exploitable avenues for task automation. Clearly, automating a process not only speeds it up, but also prevents errors. However, the right balance needs to be struck when it comes to automation, in order to maintain consistency and flexibility.
Implementation:
Define the right settings for BPM implementation and execution.
Monitoring:
The aim of this stage is to visually monitor whether the desired results are being achieved, in order to better manage the tool and adapt it accordingly. This is an essential step in the organization to resolve any problems and get the best out of it.
Optimization:
The final, and sometimes necessary, step in optimizing processes and adapting them to the company's needs is to make them co-evolve. In fact, a BPM-generated solution is constantly evolving as needs change.
What are the benefits of using a BPM?
Productivity:
Whether it's optimizing the organization of company work processes with better onboarding or automating certain queries, there's no doubt that Business Process Management makes for greater efficiency and productivity.
Reactivity:
BPM enables precise monitoring of company processes, enabling constant analysis and optimization, and even readjustment if necessary. You'll benefit from real gains in process agility and responsiveness to unforeseen events.
Cost reduction:
The organization and optimization of processes enable cost control, monitoring and thus a reduction in day-to-day business costs or more ad hoc ones.
Quality:
A more controlled and continuously adjusted organization offers a better quality of customer and user experience, thus optimizing the continuous improvement process.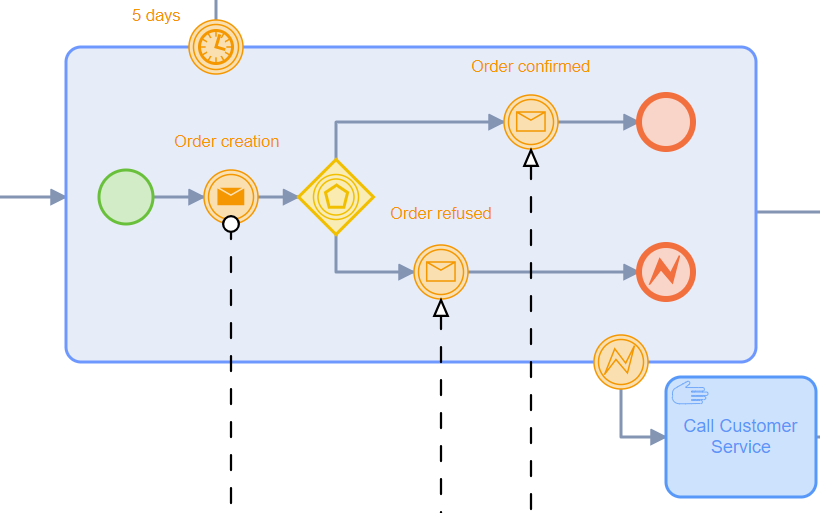 How do you set up a BPM process?
To build a modeling project, you first need a suitable process modeling tool and a simplified interface. After all, it's only with this kind of data that real possibilities for process enhancement can be found. Fortunately, the BPM process is precisely designed to model a company's system and the business processes it uses in the course of its activity.
This modeling will make it possible to identify and analyze areas for improvement, and to test new processes and automate them in order to boost performance. The software is therefore a major ally for companies wishing to model a business workflow. Find out more about creating a BPM here.
It can be implemented in all professional sectors: manufacturing, industrial, service companies, public services, large groups, etc.
All missions and all departments will benefit from the interface for the sustainable development of their company's activity and its growth.
Low-code is a simplified development method that reduces development time by 30%, saving time, agility, and considerable costs. The combination of these Low-code BPM solutions and the application studio offers improved quality of service for users, and customization and automation to simplify their day-to-day work.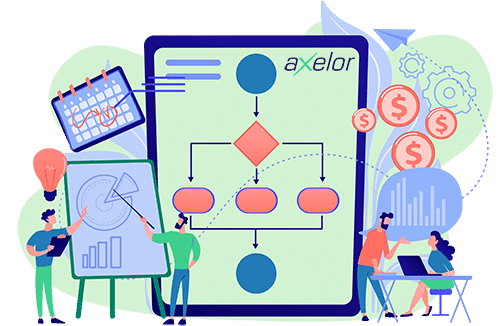 Towards the BPMN 2.0 standard
To take the definition of BPM tools a step further, BPMN 2.0 is a standard for graphically modeling processes. Visual tools simplify communication between employees. Customers also benefit.
Customizable low-code BPM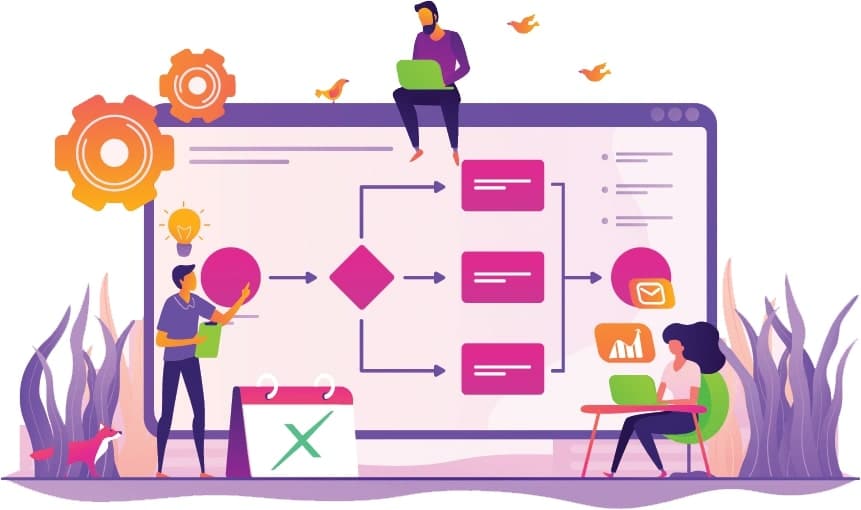 A Low-code solution offers a number of benefits that will enable a company to improve its level of performance. First of all, BPM software provides a clear and concrete view of the processes used by the company. This makes it easier to pinpoint areas for improvement, leading to a more detailed analysis of the issues at stake. What's more, it's a tool that will enable the business to evolve, precisely by making the necessary changes to the various processes. Process modeling will be carried out simply and efficiently, taking into account the viewpoints of all those involved in the process, and then submitting the new solution for validation.
Once the new process has been adopted, it will lead to gains in performance, productivity and, of course, efficiency. This enables us to optimize the company's overall operations, helping it to evolve. The choice of tool depends on a number of requirements, including the solution's adaptability. Axelor is a particularly modular solution. Low-code and modularity allow developers to create new modules and integrate them with existing ones.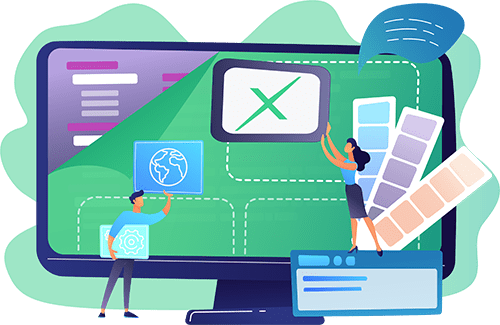 Axelor, a modular solution and powerful BPM
Modularity significantly optimizes business performance, by adapting specifically to the constraints and needs of each company. The process, coupled with the application-creation studio, offers the customization and automation possible, enabling you to extend your modules and customize as extensively as you prefer.
Axelor supports your company in its digital transformation. Contact us to discuss your needs and priorities.