Helpdesk
Improve your customer support with

Axelor
Ticket creation – incident tracking – live dialogue, stay as close as possible to your customers to satisfy them faster and easier, more simply.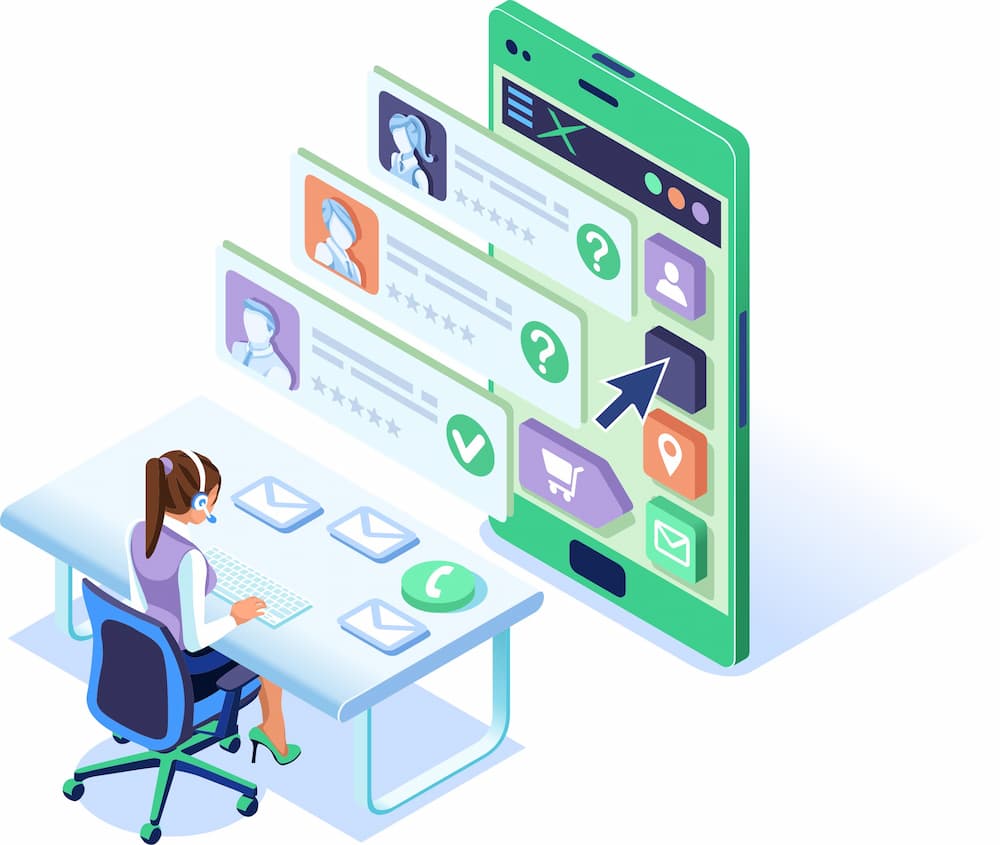 Easily create tickets
You can create customer tickets quickly and in just a few clicks. Assign them to members of your team or take care of them yourself. Each ticket can be linked to a customer, a contact, or a lead, and you can link it to a current project.
Build customer loyalty
A happy customer is a loyal customer. With the Axelor management software's customer support application, you will better meet your customers' expectations for increased satisfaction.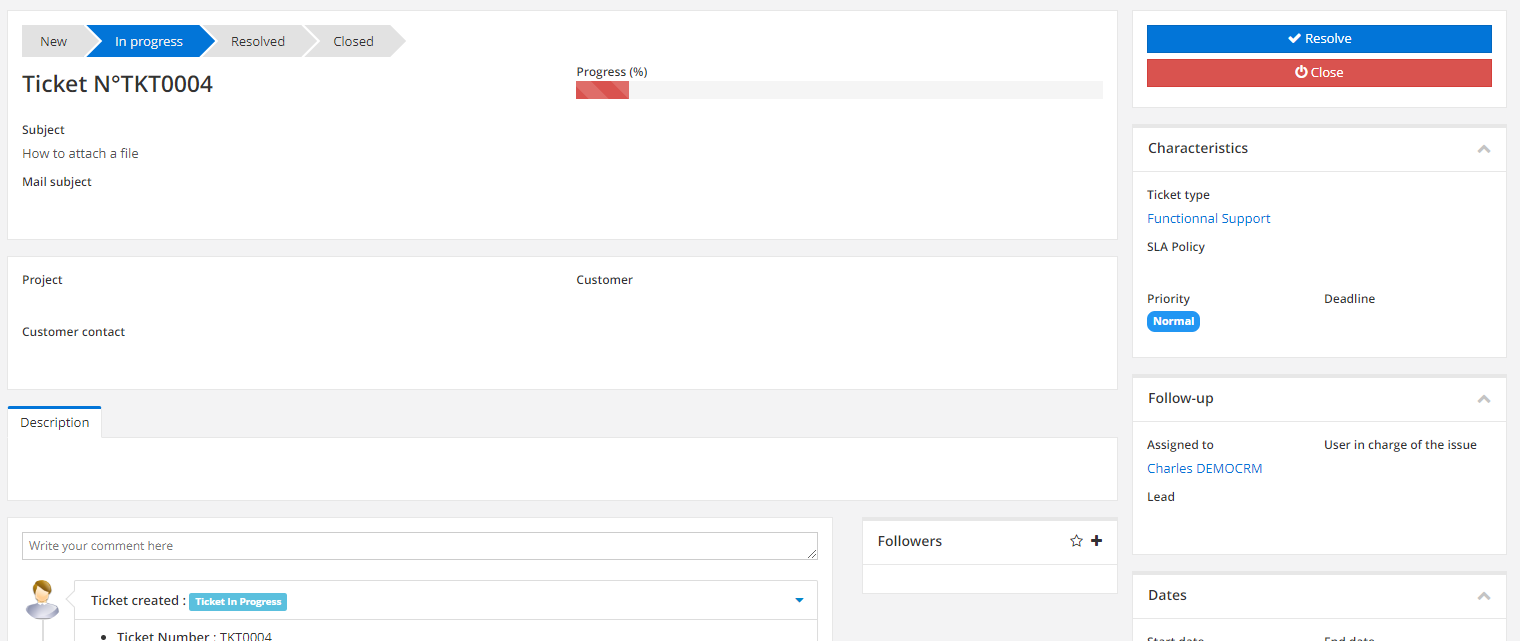 Follow the performance of your customer support in real time, the volume of tickets to be treated, the resolution times, the respect of SLAs… Thanks to Axelor ERP, after-sales service has never been so simple.
Give access to your customers
Your customers can, if you wish, directly create their tickets online thanks to a specific access. These automatically appear in the ERP support module and are ready to be processed by your teams.
Detailed reporting line by line
Track all your tickets line by line with unparalleled accuracy for a global view and leave nothing out.
Follow the ticket resolution
Thanks to a simplified interface, you can immediately see the progress of each open ticket, whether completed, late, or not assigned. Monitor deadlines at all times and reassure your customers about the resolution time. You also have access to a history of all tickets processed by customers to establish performance reports and continuously improve customer relations.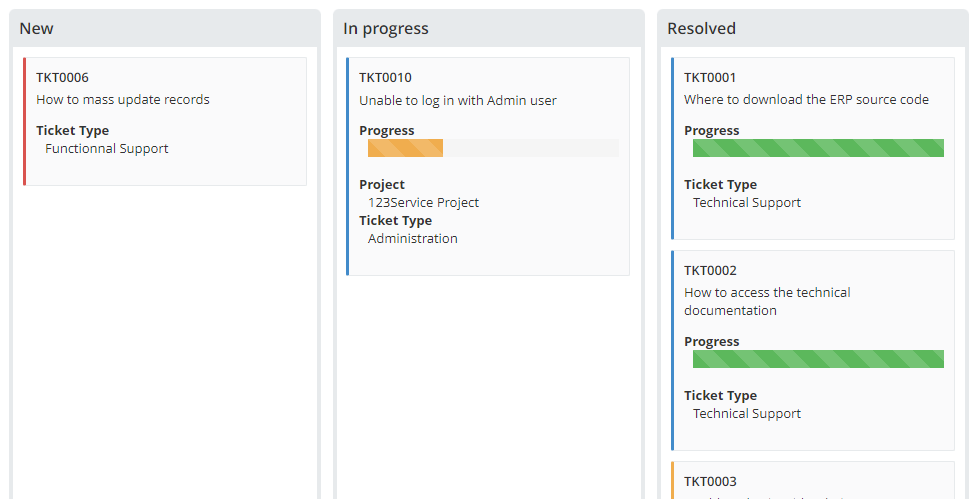 Simplified management of comments and answers
The Axelor customer support application allows you to insert comments that may or may not be visible to the customer. Avoid errors when sending files by enriching the ticket with relevant information. You can also respond directly to customers via the software.

Join us on What's App

Functionnal documentation

See all modules

Free Online Demo