Thursday, June 30th 2022 – 1:30 PM (CEST)
Take your seat for our online event and dive inside one of the most powerful and flexible Open Source ERP!
Each applications work seamlessly with the others, to improve your workflow.
All your data (invoice, stock, cash-flow, customers data…) are gathered in one place to reduce mistakes and miscommunications. With our advanced build-in applications, you will unleashed your productivity and build an data-driven strategy.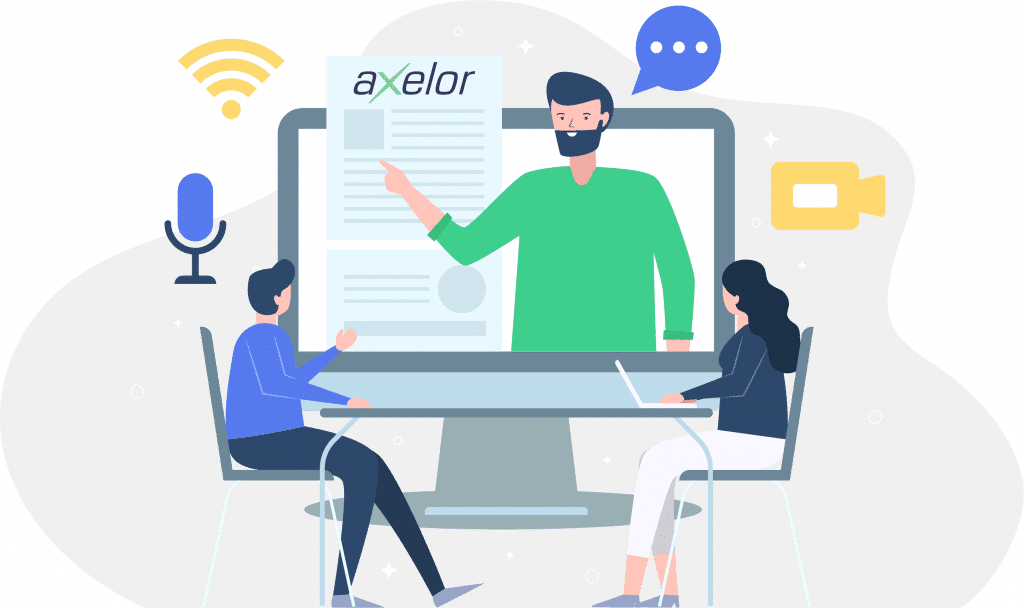 With Axelor you gain an easy and intuitive environment, with a great UX experience. Behind the interface, the Low-code technology offers one of the most advanced platform with the finest technologies on the market. Moreover, Axelor is full Open Source : no vendor Lock In and a great and active community.
With IA functionalities, BPM, Automatisation, Full web and responsive app, grab your growth and discover why Axelor is not just like the others on the market. The demonstration is animated by our expert adviser and will be followed by a question-and-answer session.