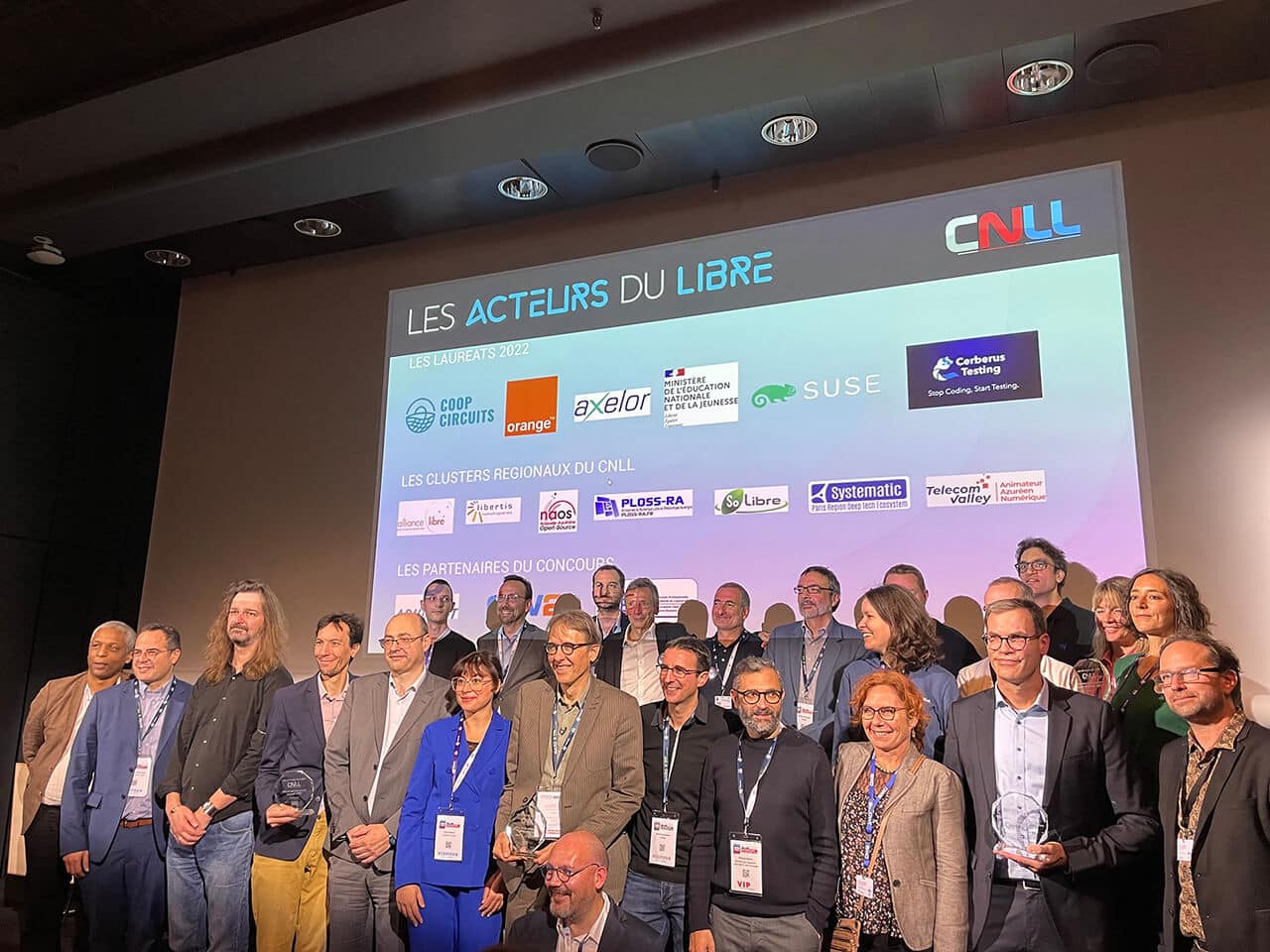 Each year, this competition is held at the Open Source Experience Fair by the CNLL (Union of Free Software and Open Digital Companies). The Open Source Software Actors Competition rewards companies that contribute, through their actions, to the development of Free Software and Open Source. The jury decided to reward Axelor for its strong growth and current positioning as a recognized publisher in the Open Source community.
Axelor is happy and proud to announce that we have been awarded the "Open Source Software Actors" prize in the "Business Development" category. 🏆
This award confirms the excellence of Axelor's business strategy. It is a great tool to promote the sector as the prize highlights the entrepreneurial successes of the sector and the exceptional career of both women and men. It is also an evaluation tool because it makes it possible to have an overview of current practices in companies. The prize concerns not only men and women but also companies and community projects.