BPM & LOW CODE GENERAL DEMONSTRATION
📅 Thursday, November 9th, 2023🕑 5 p.m. (CEST) – Approximately an hour
Discover a Powerful BPM and Low Code Platform – Register Now!
Time optimization, cost reduction… Seamlessly manage your entire business easily.
date_range
About the Event:
Axelor is excited to welcome you to our next webinar, a comprehensive showcase of our BPM software and Low Code platform. Discover how these cutting-edge tools can revolutionize your approach to application development and business process optimization. Join us to explore how Axelor's ERP can transform your organization.
lightbulb
What to Expect:
During this event, we'll dive deep into our BPM solutions, allowing you to create custom applications and streamline your business processes. Explore how these enhancements can foster collaboration, lower operational costs, and significantly elevate your overall productivity. We'll also highlight the user-friendly interface and unique UX experience provided by our Low Code technology.
groups
Who Should Attend:
This event is customized for professionals in search of cutting-edge solutions to enhance their business processes and achieve peak efficiency. If you're eager to fine-tune your operations, this webinar is the perfect fit for you. Whether you're from the distribution, service, manufacturing, healthcare, or any other industry, our solutions are adaptable to your needs.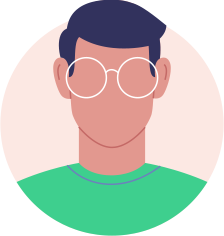 Senthilvel Karuppuswamy Business Analyst
Our expert, Senthilvel Karuppuswamy, will lead the presentation, and answer all your questions at the end during a Q&A session.
Don't wait, register now to discover our ERP!
Join us for an informative and engaging session that promises to equip you with the knowledge and tools necessary to propel your organization forward. We eagerly await your participation.
N.B.: If you can't attend, you can still register to receive the replay right after the end of the event!