Axelor mobile application – for a smooth and efficient business management!
With Axelor Mobile, access all your key data in real time, wherever you are, and boost your productivity with our all-in-one solution.
The Axelor application allows you to manage your business in a simpler and faster way. Be more efficient and stay connected to your priorities!
devices
Dedicated mobile screens for simplified use.
bolt
Quick access to all your business data.
widgets
Easily customizable.
Discover the features of the mobile application
Manage your stocks directly in the warehouse with your PDA
Product: visualization of products with stock indicators and characteristics.
Stock correction: visualization, validation, creation.
Internal movement: visualization, completion, validation, creation.
Customer delivery: visualization, completion, validation.
Supplier reception: visualization, completion, validation.
Inventory: visualization, completion, validation.
Follow and manage your production in real-time in the workshop
Production order: visualization (with information on the customer orders related to production), management of consumed, manufactured, and scrap products, and status updates.
Manufacturing operation: visualization, status change with timer management, production file visualization.
View of the schedule.
Facilitate the work of your sales representatives, even on the go
View sales data: leads, prospects, customers, contacts.
Visualization of opportunities.
Visualization of customer catalogs.
Retrieve quick contact information.
Simplify the life of your employees
Access to leave balances and requests via the application.
Create expense reports with photos of attached receipts.
Declaration of time spent on time sheets.
*A new version of the HR application is currently under development.
qr_code_scanner
Barcode reader via handheld device or camera
translate
Translations can be modified directly via the ERP
plagiarism
Visualization of attached files at a glance
visibility
View follow-up notifications at a glance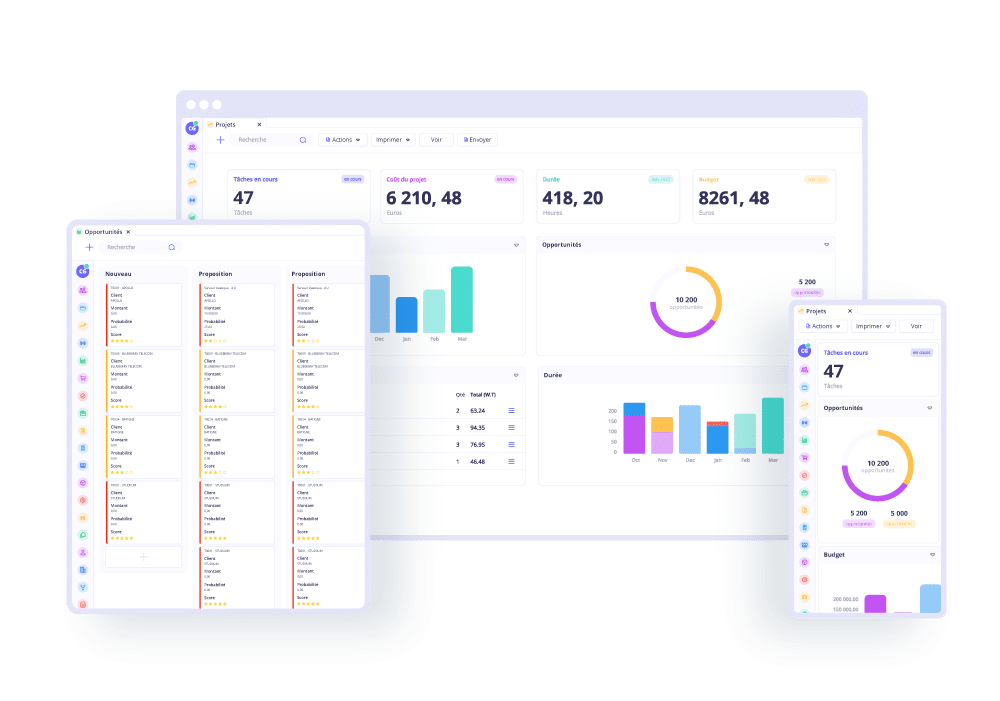 The Axelor platform is natively responsive, all applications are accessible on smartphone and tablet via the browser.