CAPE

software: Ensure the management and tracking of your industrial production
Automate your entire production process with Axelor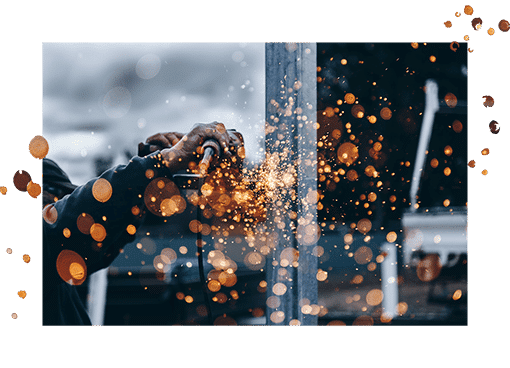 CAPE: definition and meaning
CAPE means computer-aided production engineering. It is a perfect tool that allows you to manage and optimize your production by offering you an overall view of it. It enables industrial companies to easily manage the various stages of production. With the help of a management software, strategic and operational management of the various stages of the production chain can be done both upstream and downstream. 
There are two approaches within CAPE tools. On the one hand, those that focus on strategy, with the Sales and Operation Planning (S&OP), and on the other hand, those that are oriented towards the operational, with scheduling. The CAPE software then allows for fine management of all the resources and production activities of a company. It represents a unified dashboard of production.
What are the advantages of using a computer-aided production engineering software for your company?
CAPE software has a wide range of quality functionalities, so the advantages for companies are numerous.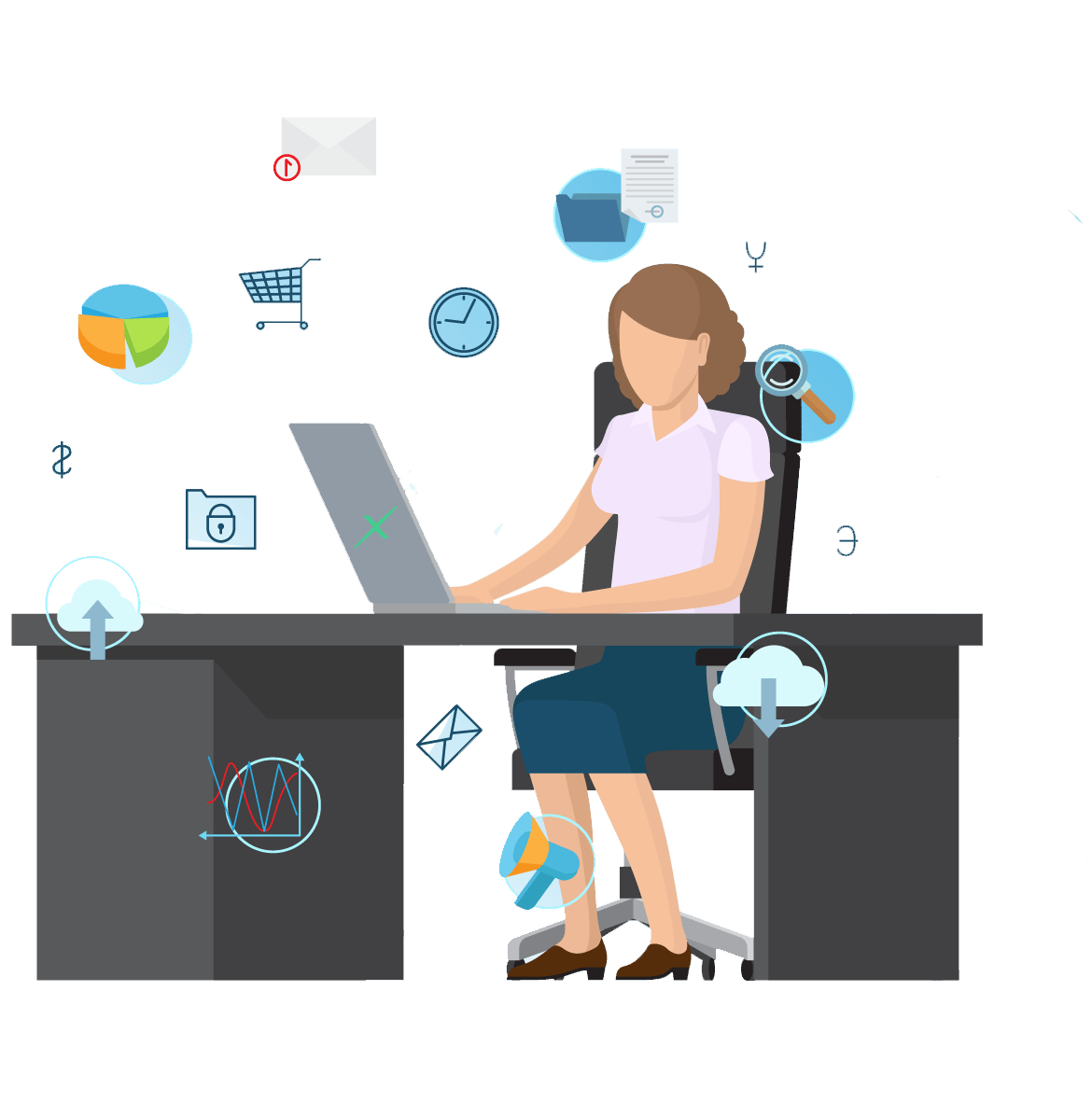 The management of the production of goods is an essential point for industrial companies in terms of competitiveness. In fact, behind the strategic choice of a production management software, the stakes are numerous: maintaining efficient production, managing imposed deadlines and respecting quality constraints. These production management solutions have the crucial role of organizing and coordinating all activities related to the production within a company.
With an Open Source ERP oriented towards computer-aided production engineering, it is possible to collect information from workshops in order to adapt production in real time. By efficiently managing all of your production activities and optimizing them, you gain efficiency and agility. Production management software offers you an overall view of your production capacities (staff, machines, raw materials). This allows you to precisely control your entire production chain.
One of the major advantages of CAPE is the automation of processes. For production activities, this automation covers all stages of the manufacturing chain. This significant reduction in administrative workload allows you to increase your industrial performance by streamlining your processes.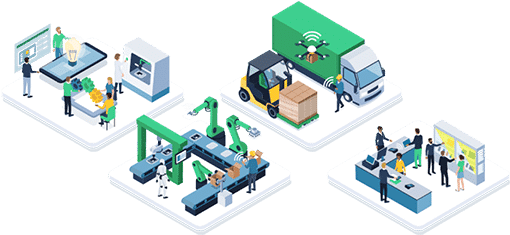 Which needs does an ERP for production meet?
An ERP software oriented towards production must be an asset for a company in terms of productivity or profitability. It must allow the organization and coordination of all activities in the industrial sector. To achieve this result, it must be able to collect multiple information from workshops and, if necessary, adapt production.
CAPE includes a wide range of features, it allows the management of the supply of materials and components, it acts as a product traceability tool within the company, It must also control the management of purchases, costs, and inventory. An ERP for production meets all the needs of an industrial company in terms of production management.
How to choose an effective computer-aided production engineering software?
The choice of a CAPE software and its implementation are crucial projects for any company as it must meet important organizational challenges. Many comparators offer different CAPE solutions, with features and prices that differ from one another. It is important to find a tool that is flexible and takes into account the needs of users.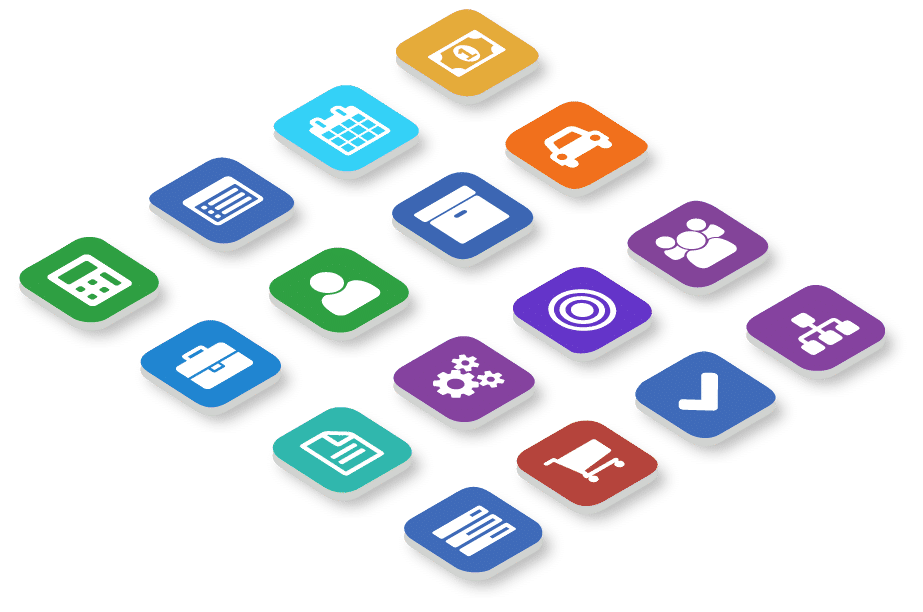 A CAPE software must be able to provide you with updated, real-time reports to track your production and optimize all operations.
Writing a specification can be a strategic solution in terms of expressing the needs of your business.
Discover the 6 steps to write a specification worry-free, and make your digital transformation a success.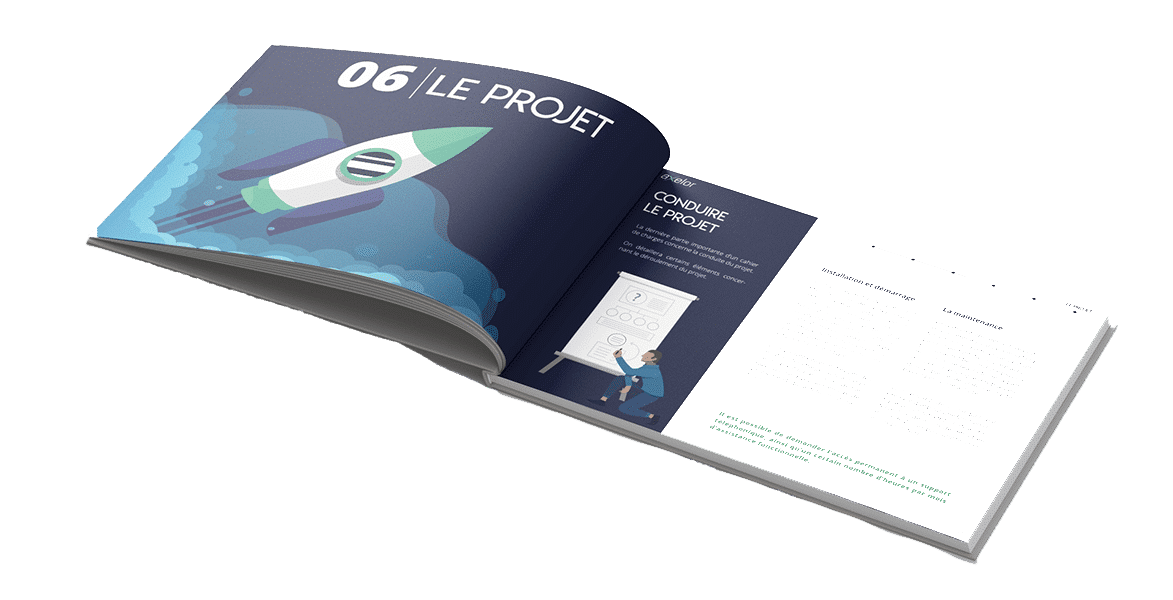 Why choose the Axelor CAPE software for your company?
In an increasingly competitive context, the choice of a quality production management software and its implementation represent crucial projects for any company. The Axelor ERP integrates advanced CAPE features directly into its modules. Companies benefit from this because they simplify the management of their portfolio of applications. In fact, by centralizing information in a single repository, the circulation of data between different departments is also optimized. Information can then be transmitted in real time, which allows more reactivity in decision-making.
With Axelor, automate your entire production process and benefit from a modern, scalable and intuitive CAPE software that meets the needs of Industry 4.0.
Axelor's CAPE solution allows you to manage and integrate your technical data: products and ranges
• Manage different versions
• Easily calculate your production costs
• Insert your component products, all with multi-unit management
• Insert your finished products, semi-finished products, and components. All of this, with multi-unit management
• Define your production lines and associated workstations (with the possibility of integrating subcontracting stages if necessary)
Anticipating your needs
The first feature we will discuss is production management. To be optimized, production management requires tools that can analyze and act in real time. With Axelor's CAPE module, you can follow the real-time scheduling, identify missing manufacturing orders, and follow the forecast evolution of stock and availability for sale.
Elements that can be anticipated include: sales & operations plan (S&OP), master production schedule (MSP), sales forecasts, needs calculation, material availability, efficient production needs planning, or custom product manufacturing on demand.
Planning
Planning is the keystone of optimized production management. Axelor's CAPE offers many features: drag and drop production planning, resource and workload visualization, finite or infinite capacity scheduling.
You have two options: graphically plan your production or entrust the automatic planning under constraints, even the most complex ones, to the CAPE software.
Manufacturing follow-up
Launch of multi-level manufacturing orders, follow-up of the manufacturing phases, check and follow-up of time spent, technical documents, subcontracting, machines in maintenance, control the entire production chain. The CAPE system allows you to efficiently supervise your production flows in real time.
Control of your productivity and manufacturing costs
Tracking of production times, tracking of component purchases, management of production in progress, precisely follow your costs and profitability, global or by project. Control and optimization of the different processes of your activity are the cornerstone of cost-effective management.
Ensuring material availability through supply chain management
Through various crises (geopolitical, climatic, health-related, etc.), access to certain raw materials is becoming increasingly complex. This has the effect of greatly impacting global logistics. In order to prevent possible shortages, it is becoming essential for companies to be able to anticipate their production needs as much as possible. Axelor's CAPE provides you with the necessary tools to optimize your forecasts:
• For the sales & operations plan (S&OP), based on history, it is possible to build your sales forecast and simulate growth forecasts.
• For the master production schedule (MSP), establish your production capacity to ensure the availability of your products at the right times, streamlining manufacturing.
For the calculation of net requirements, the Axelor CAM system makes the necessary proposals for your production needs to ensure that you have all the materials in stock. It is also possible to automate the creation of replenishment orders. It is also possible to automate the creation of replenishment orders. Finally, OF proposals are made by the CBN (net requirements calculation) if manufacturing needs are detected.
In addition, for stock management, you can define safety stocks and minimum replenishment quantities for all your products and components. The Axelor solution is able to alert you when the defined levels are reached.
Planning optimization
Planned by resource and workshop, the operations schedule offers the possibility to avoid overlaps and to modify your scheduling through simple drag and drop. The historical calendar of completed operations available to you allows you to track the entire production.
The CAPM masters both finite capacity scheduling under constraints and infinite capacity scheduling.
Precise visualization of your consumption
Through a cost sheet editing system, the Axelor's CAPE calculates the cost price for each bill of material level for you. It also gives you access to tables of components and products whose consumption is planned and then carried out. The management of scraps and residual raw materials offers you a significant advantage : your consumption is taken into account in every detail.
Tracking of your stock and product transaction
Easily follow all stock transactions: replenishment orders, transfers between workshops, subcontracting tracking, etc. Manually or automatically assign batch and tracking numbers to your manufactured products. The generation of barcode labels and the control of prints is simplified through Codesoft. You ensure efficient traceability of your products..
Use of a mobile application
On a tablet or PDA, your workshop operators can follow their work orders, trigger manufacturing operations, clock in or ensure track stock, all with simplified screens. Eliminate paper from workshops and save time for your teams.
Benefit from an integrated product configurator for the production of your custom products
With the CAPE software, define configurator models that will allow, at sales level, to create quotes for custom products while being guided. You can define products with complex parameters or even different options or sizes. Once the product is configured according to the customer's needs, through the bill of material and range configurator, the industrial ERP generates a suitable bill of material and manufacturing range.
Today, more and more cloud ERPs, like Axelor, integrate advanced CAPE functionalities directly into their modules. Companies benefit because they simplify the maintenance of their applications by having fewer contacts, and the flow of data between the various departments is also optimized.
The Axelor management solution for SMEs is a tool that allows you to benefit from an ergonomic interface and is easy to use by all stakeholders. Intuitively control all the production activities of your industrial company with the Axelor computer-aided production engineering.
Find out how our ERP can help you improve your company's performance.
An expert will contact you shortly to discuss your project.