Celebrating the 10th Anniversary of La French Tech with us!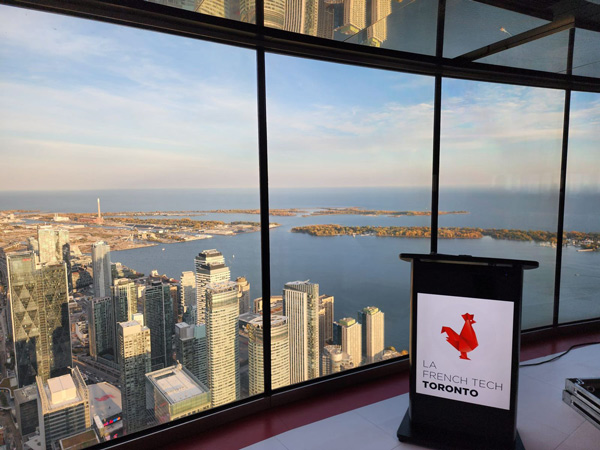 We take immense pride in commemorating the success of La French Tech, which is celebrating a decade of remarkable innovation and accomplishments on a global scale. La French Tech is a not-for-profit, one-of-a-kind movement and cluster supported by the French Government, inaugurated in 2013 by the President. Its mission is to bring together startups, investors, policymakers, and community builders with the aim of positioning France as a "start-up nation". With a presence in 140 communities worldwide, boasting 20,000 startups and 28 unicorns, La French Tech stands as the second-largest innovation ecosystem in Europe and ranks within the top 10 globally.
Our pride swells further as we celebrate the fourth anniversary of La French Tech Toronto, where our Director of Global Business Development, Hortense Fanouillaire, serves as a board member. Toronto, North America's fastest-growing tech hub, brims with opportunities for tech companies, and La French Tech Toronto transforms these prospects into reality.
On October 24th, La French Tech Toronto orchestrated a special event at the iconic CN Tower to mark La French Tech's 10th Anniversary. Sponsored by Axelor, this gathering brought together approximately 200 outstanding individuals. The event featured two distinguished guests, John Ruffolo and Marie Chevrier, who delivered inspiring conferences. Held against the breathtaking backdrop of Toronto, this celebration facilitated connections among diverse stakeholders within the French-Canadian tech ecosystem, undoubtedly paving the way for exciting future collaborations.
Participating in this event was a privilege for us, signifying the onset of a new decade brimming with innovation and technological advancements. We firmly believe that the future of La French Tech is luminous and eagerly anticipate our continued collaboration with La French Tech Toronto in the years ahead.