Release of Axelor Open Suite version 7.2 Discover the list of the main new features and improvements
Managing partner companies:
Addition of a new "Partner" third-party type, enabling partners to be managed and monitored from a sales and marketing point of view.
On a partner page, in addition to the usual information, you can now track the partner's areas and zones of action, their level of loyalty and the opportunities they have been sent and those they have won.
Leads and prospects:
New tracking system for easy visualization of sales activity on leads and prospects.
Automatic duplication check when a new lead is created.
Display leads descriptions in kanban view.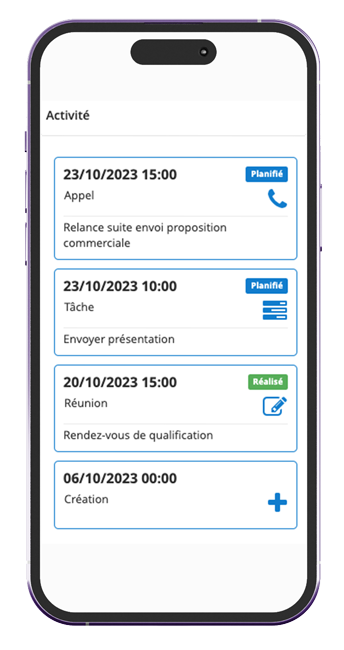 Quotation line:
Multi-line on sales quotation lines. Once this configuration has been activated, each customer quotation line can be broken down into a tree of constituent products, in order to calculate cost and selling price for the product sold. On these sub-products, it is possible to determine sales prices according to a margin rate, in order to more easily manage margins.
This feature is very useful in sectors such as construction and services, and enables you to precisely break down a price by applying the desired margin, without having to display the details on the customer's quotation.
hub
Implementation of the principle of subrogation:
Addition of a "subrogated" typology for third parties, enabling them to be selected as subrogated on invoices, entries and due dates. This information is carried through to the payment entry, which uses the subrogated party's bank details instead of the bank details of the main third party. The same principle also applies to the generation of bank orders.
settings
Importing accounting configurations:
Improved import of accounting configurations. The setting on the accounting configuration per company, which used to allow import of the chart of accounts, taxes and tax positions, now allows direct import of the fiscal year and periods.
bar_chart
Comptabilité analytique :
Refonte de la gestion des axes sur différentes fiches. La comptabilité analytique à été revue sur différentes fiches pour améliorer le suivi de fiches en fiches et ajouter la gestion des axes.
Ajout de la prise en compte du multi-société pour la gestion des modèles analytiques sur les tiers.
summarize
Rapports comptables :
Amélioration de la vue des rapports comptables afin d'apporter plus de lisibilité et de compréhension.
payments
Récapitulatif prévisions de trésorerie :
Ajout des modes de paiement et des RIB aux lignes de prévisions pour permettre d'identifier et d'analyser l'apport de chaque mode de paiement et compte bancaire sur le total de la prévision. Cette fonctionnalité permet une gestion plus fine de la trésorerie.
Improved budget versioning:
Optimization of budget versioning management to ensure more accurate tracking of budget modifications and evolutions.
Scenario management:
Scenario variables can now be defined and used within a budget scenario. This feature saves time when creating budgets.
It is also possible to define a budget model based on a scenario.
Budget report:
Addition of a new "Actual Income and Expenditure" report. This report extracts expenditure totals (expenditure/investment type budgets) and revenue totals (revenue type budgets) and calculates the balance.
Project management / Contract management
Improved task management and reporting:
A new section has been added to the business and task reporting section to ensure better tracking. It is now divided into 4 sections:

Sold (from customer order)
Forecast (based on breakdown into sub-tasks) (New)
Actual (from time spent and related purchases)
Landing (agglomeration of what's real and what's left to do)
Improved task tree:
The task tree now shows numerical data, and its ergonomics have been improved. It is now possible to create a child task directly from the task tree.
Improved billing report:
In the Project Reporting tab, a section dedicated to invoicing has been added to provide a precise, real-time view of business project invoicing.
Purchase order generation from tasks:
Purchase orders can be generated from tasks within the project. The amount of a confirmed or completed purchase order linked to a task is added to the actual cost of the task.
Landing fees on completed job:
When a task is in Completed status, its landing costs are now equal to its actual costs. This makes it possible to manage cases where the remainder to be done is not managed (e.g. a supplier order).
Third-party billing:
It is now possible to define a third party invoiced on contracts, so as to be able to invoice a third party different from the one defined on the contract.
Group billing:
It is now possible to generate collective invoices for contracts that meet certain criteria.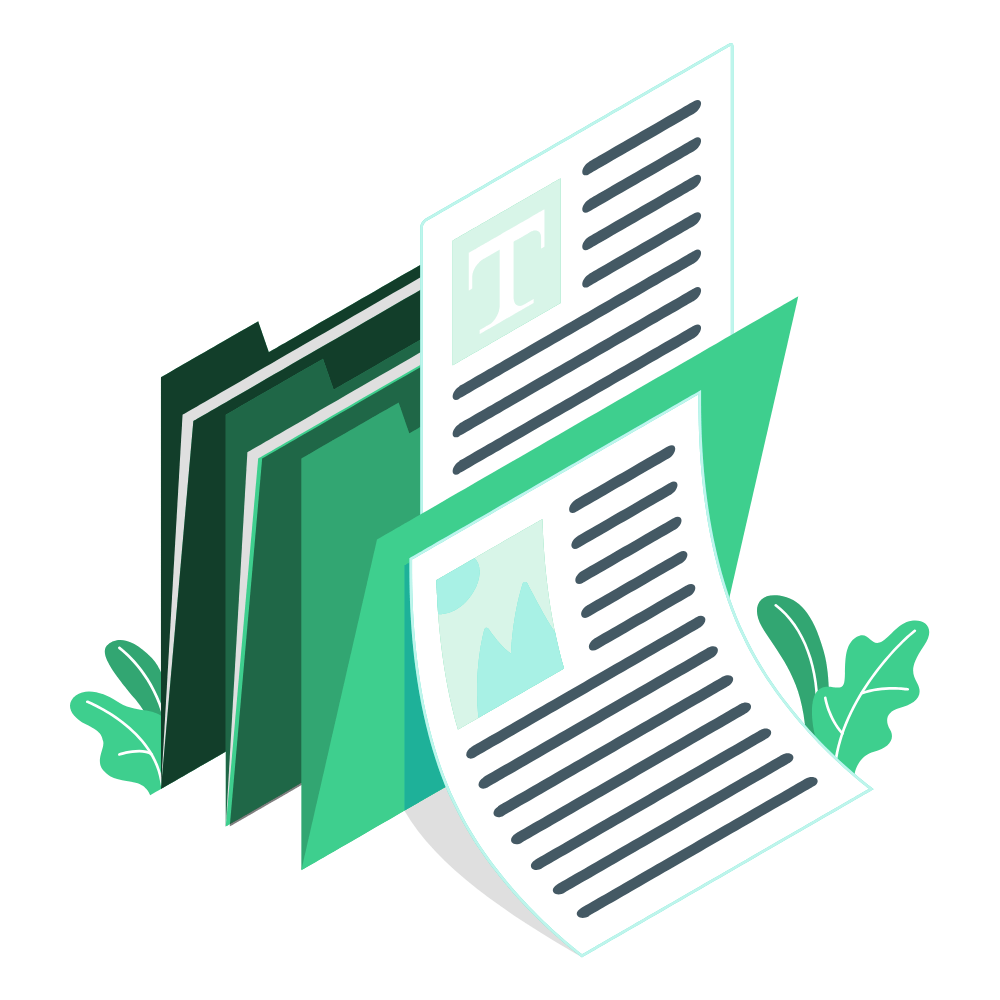 Production planning:
Planning optimization within ERP, integrating infinite and finite capacity, as well as earliest/latest planning. Finite capacity takes into account the planning and workload of workstations when planning production orders.
Latest planning allows you to plan your manufacturing orders from a target date. Very useful if your production is linked to a sales order.
Manufacturing order:
Continuity of operations added. Continuity of operations adds blocks so that an operation cannot be started without the previous operations being completed, canceled or optional. Defined on the production process, it impacts all related manufacturing orders.
Production process phases:
It is now possible to define times in hundredths of an hour on phases.
Manufacturing operation:
Automatic generation of timesheet lines from operations. When a timer is triggered from a manufacturing operation (from the web or mobile application), timesheet lines are generated.
Master Production Schedule:
Improvement of the MPS with the validation of scenarios to take into account or not the MPS proposals.
Redesign of MPS lines.
Improved ergonomics.
Calculation of production costs:
Improved accuracy of production cost calculations, with the ability to define cost values for routing phases rather than just workload items.
Bills of materials :
Overhaul of sub-bills of materials management to improve ergonomics and simplicity.
New quality improvement tracking function:
Addition of "quality improvement", which enables the company to manage non-quality and continuous improvement according to the PDCA (Plan, Do, Check, Act) model:

Product level (directly or indirectly linked to a product sold).
System level (linked to company processes).
This method can be used to carry out Hishikawa, PARETO or ABC-type analyses. It integrates real action plans with steering dashboards, following the steps below:

Identify the problem
Short-term treatment
Finding and correcting root causes
Monitor the implementation of corrections
Capitalizing on the future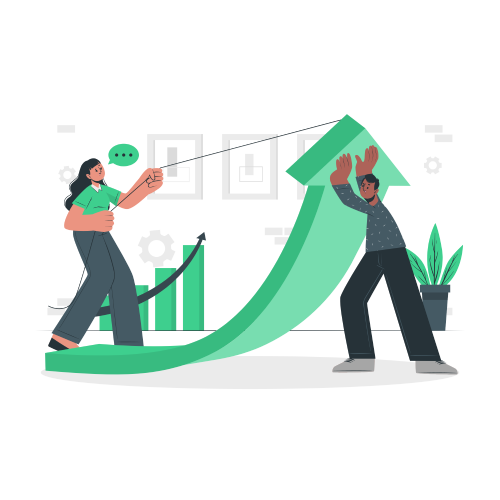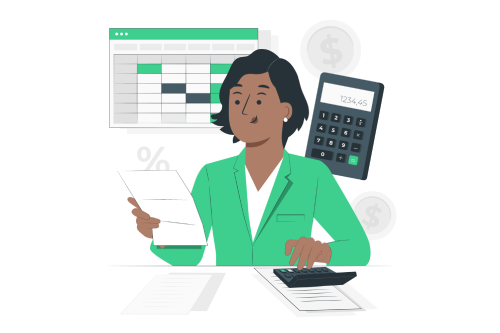 Expense claim:
Probative value added. Expense claim receipts can now be considered as probative value if a PFX certificate has been configured in the application. This certificate enables the receipt to be electronically signed after being converted into a pdf file (supported files: png, jpg, pdf).
Limits by type of expense and by period: a limit by type of expense and by period has been added to enable any HR department to maintain control over employee expense declarations and avoid abuses.
The reimbursement of an expense claim paid with the company card is now blocked to avoid errors.
Employee management:
Overhaul of the employee view: the content layout has been completely redesigned to improve the ergonomics of the form and access to information.
Medical check-ups: a new feature for scheduling and tracking employee medical check-ups. Events are linked to your medical visits, enabling you to set reminders. Medical visits are also available on the HR administrator dashboard.
Meal vouchers:
Distribution between paper and card: it is now possible to define the quantity of meal vouchers supplied in paper or electronic form. This has an impact on the calculation of meal vouchers.
Recruitment:
Improved employee creation from recruitment: more information will be kept on the employee generated from a candidate file. The employee's files are now also retained.
Expense claim application:
New mobile expense management application. Employees can now create and consult their expense reports directly from the application, and take photos of their expense receipts.
Studio field management:
It is now possible to define whether studio fields should be retrieved from the mobile application. This allows you to have tailor-made mobile screens that display the specific fields you've added to your forms via the studio.