Project module
Manage your projects with a powerful and intuitive solution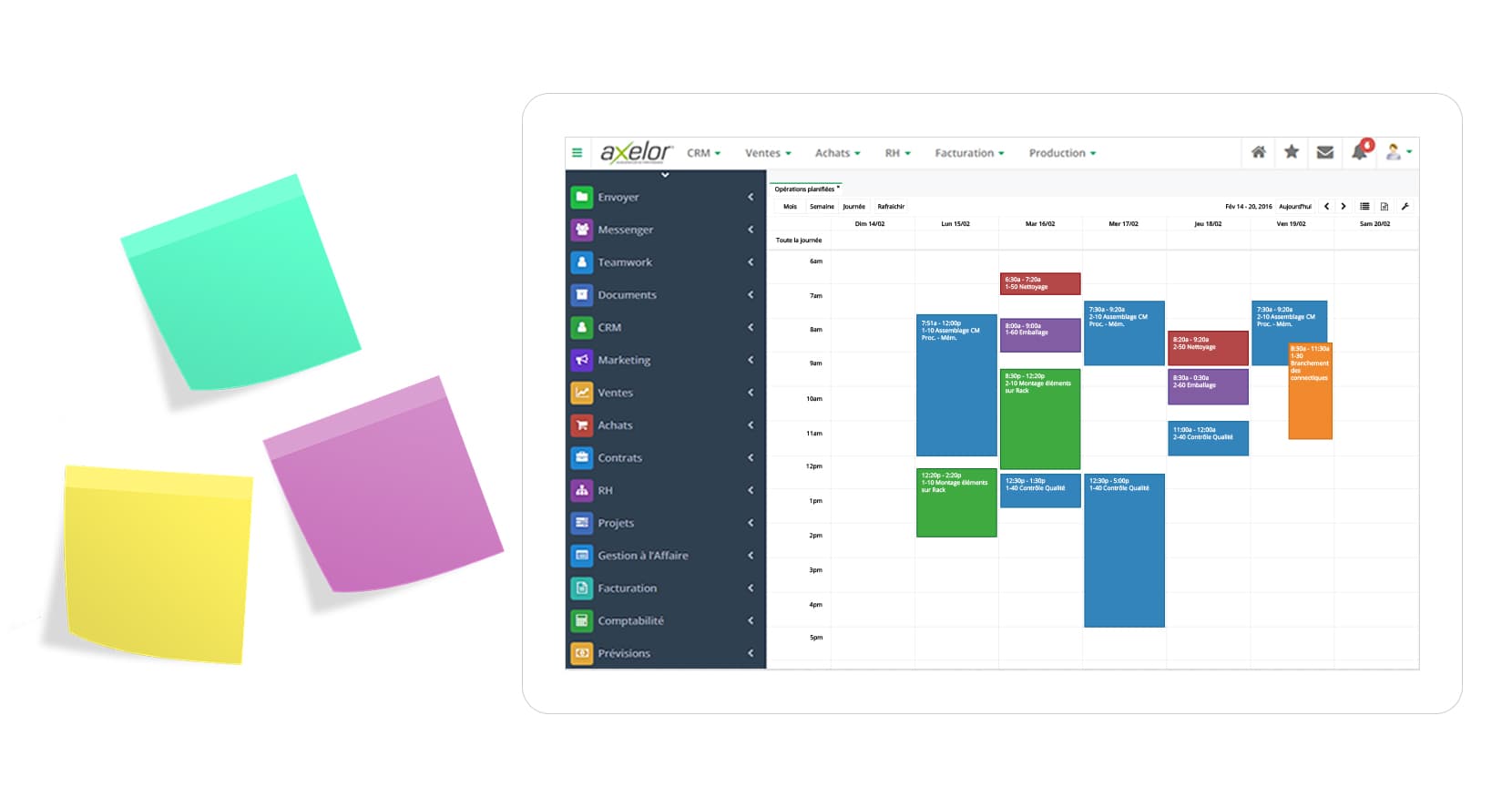 Schedule your projects
Benefit from advanced customization of all your projects. The application allows you to create unlimited trees, add team members, allow only certain types of activities, thus allowing you to adapt to all possible configurations.

Plan tasks
Quickly create new tasks, indicate their priority and assign them to your teams. The unlimited tree structure and task dependency management allows you to manage complex projects.

Allocate resources
Easily view the availability of your teams for the coming weeks. You can schedule in advance the allocation of your resources on your projects, or modify the schedules on a daily basis by being aware of everyone's availability.

View the planning of your projects in a few clicks
Scheduling your tasks and resources, managed directly from the application, is facilitated by Gantt views for optimal visualization.
Improve your performance with agile methods and Kanban views.

Efficient communication for your teams
Communication in your teams has never been easier and more efficient thanks to the integration of a collaborative social network and document management into your projects. Your teams can discuss each task or project in real time and exchange documents.
Follow the progress of your projects
The project management application allows you to track the progress of your projects task by task, as well as their progress thanks to the automatic calculation of their progress. Access a precise follow-up of the actions to be carried out by users from the schedules and timelines of your projects. Be alerted as soon as a task is completed or delayed. Thanks to timesheet management, you can monitor the real-time progress of your projects. Automatically calculate the costs generated by your projects to analyze their profitability.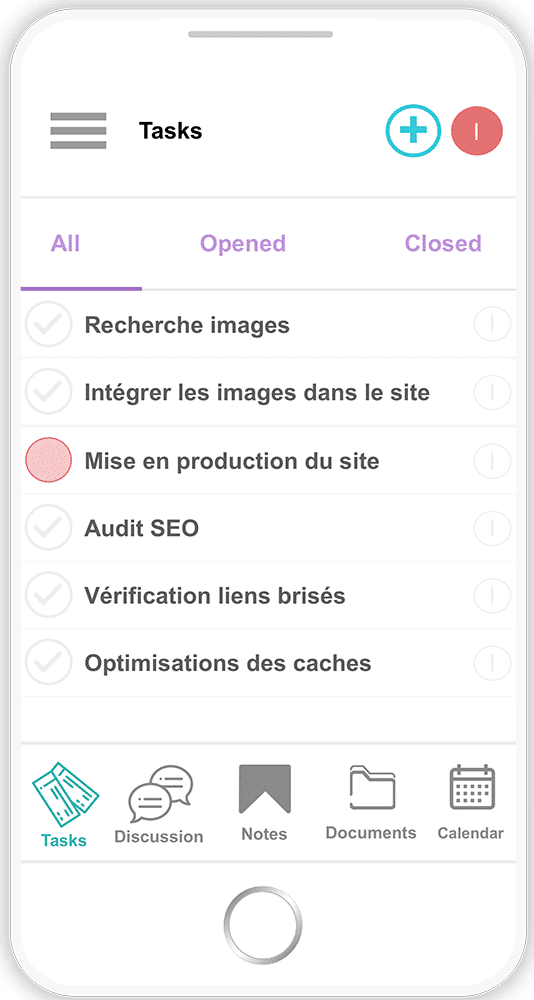 Invoice your projects easily
Turn your projects into business in one click.
Choose a fixed-price or time-spent billing : the invoicing of your business and all the elements associated with it is fully automated.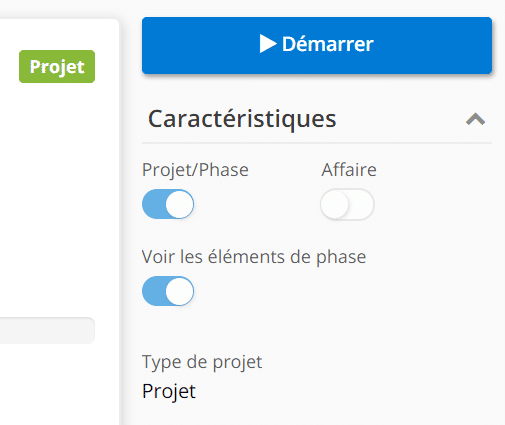 Join us on What's App

Functionnal documentation

See all modules

Free Online Demo