ERP General Demonstration
📅 Wednesday, September 13th, 2023🕑 5 p.m. (CEST) – Approximately an hour

Register now to our next ERP demonstration and discover how Axelor can help your company!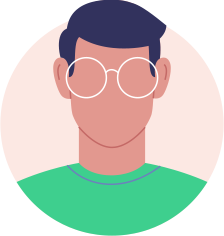 Senthilvel Karuppuswamy
Business Analyst
Optimize your time, reduce costs, and manage your entire business in the blink of an eye.
Axelor offers a powerful, flexible, and easily customizable Open-Source ERP solution with more than 30 integrated business applications. Optimized ergonomics for a better user experience: a modern all-in-one solution without the rigidity of a traditional ERP.
Benefit of a comprehensive demo of the Axelor ERP. This is your opportunity to explore the versatile capabilities of our ERP system and how it can amplify collaboration, cut operational costs, and boost productivity within your company.
The platform is optimized and suitable for several business sectors: trade/distribution, service companies, manufacturing, public sector, training organizations…
This webinar will be led by our expert Senthilvel and followed by a Q&A session.
Don't wait, register now to discover our ERP!
N.B.: If you can't attend, you can still register to receive the replay right after the end of the event!