Fleet Management Software
Fleet management is the management of vehicle fleets. Companies tend to put fleet management expenses on the back burner. Some fleet managers still use Excel files to manage their fleets. And yet, effective fleet management is the key to better business operations and, consequently, to a significant increase in productivity. Using an effective fleet management tool saves real time on a daily basis.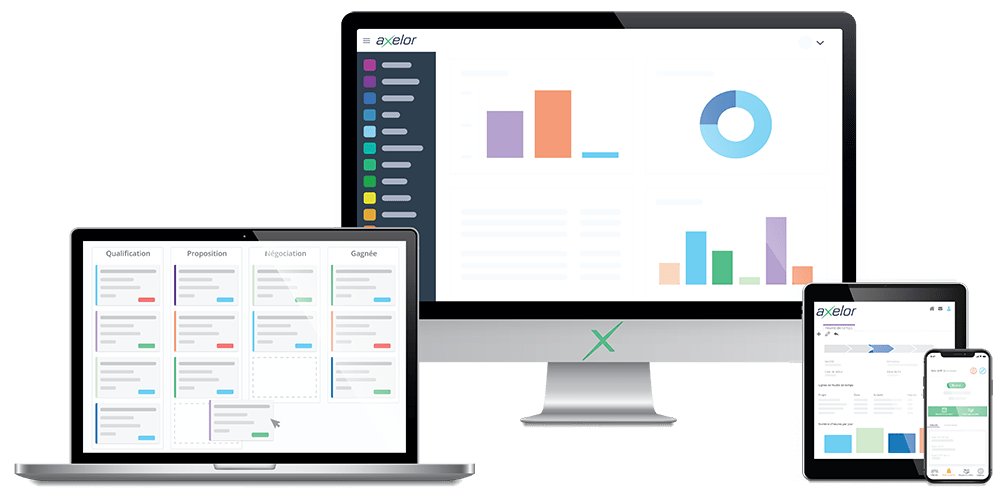 It's the set of motorized vehicles (cars, trucks, motorcycles, construction equipment, etc.) used by a company's employees to carry out their work. These vehicles may be owned or leased by the company. Whatever the type or number of vehicles, a fleet requires efficient organization to ensure the smooth running of the company.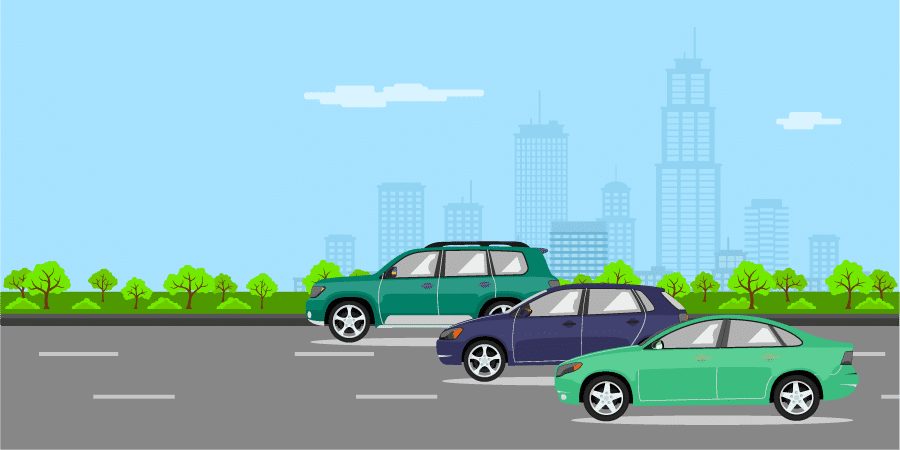 What is fleet management software?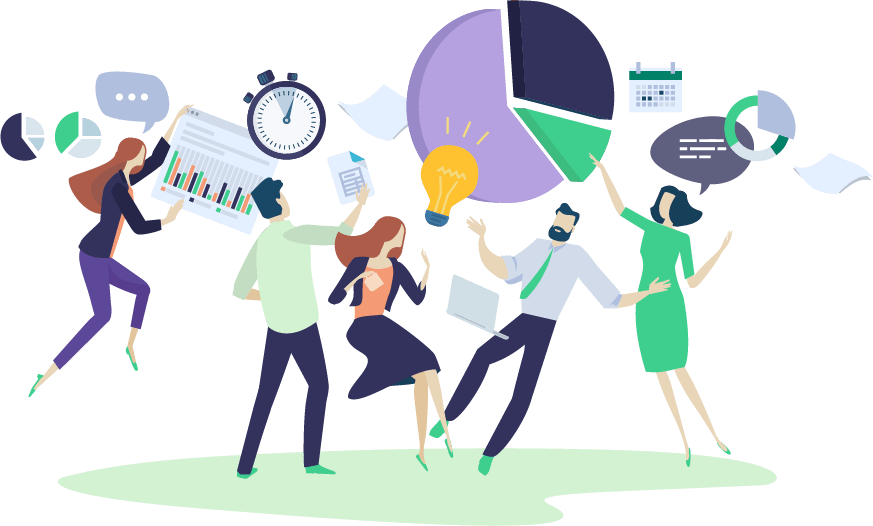 Fleet management software is an important asset for any organization, as it enables fleet information to be centralized for more efficient management.
Quite simply, it manages, maintains, and monitors the company's various vehicles throughout their entire life cycle.
Fleet management solutions give you significant control and analysis of your data.
By optimizing your fleet management, you avoid errors that can represent exponential costs for your company. Meticulous management means considerable cost control.
In short, the aim is to make it easier to manage your fleet via dashboards, resulting in better cost control. You benefit from real monitoring and fine-tuned analysis of your TCO.
TCO stands for Total Cost of Ownership. It covers all the costs associated with your vehicle fleet.
What are the advantages of fleet management software?
drive_eta
The use of fleet management software offers a number of organizational advantages for your company. You can assign different vehicles to employees by entering the necessary information, thus controlling their use.
manage_history
During the vehicle's lifecycle, you can manage its various states and keep a record of all important elements.
assignment
The application also lets you create and manage contracts for each vehicle. By indicating start and end dates, activation costs and recurring costs, you benefit from a wealth of information on the status of current contracts.
oil_barrel
One of the major benefits of fleet management solutions is the recording of fuel consumption. By tracking the mileage of each vehicle, you can schedule future servicing.
safety_check
Maintenance control is also vital, as it helps to improve vehicle longevity. There are many different types of maintenance: overhauls, technical inspections, oil changes, etc. To ensure the safety of drivers on their many journeys, it's essential to keep a close eye on all these maintenance procedures.
payments
With the help of a service log, you can track the maintenance costs associated with each vehicle.
How to choose the right fleet management software?
There are many tools on the market with different functionalities. For example, some offer geolocation, while others do not. The important thing is to find the tool that will give you overall visibility of your vehicle fleet, and offer features tailored to your needs.
Efficient software is a solution that enables you to collect data from your fleet and analyze it to help you make strategic decisions.
A fleet management tool enables you to :
Manage contracts
Control maintenance costs
Collect meter and fuel readings
Easily assign vehicles to your employees
Facilitate vehicle ordering and renewal
To manage these multiple tasks, fleet management requires high-performance, scalable tools. These tools must be a real decision-making aid on a daily basis.
Who manages corporate car fleets?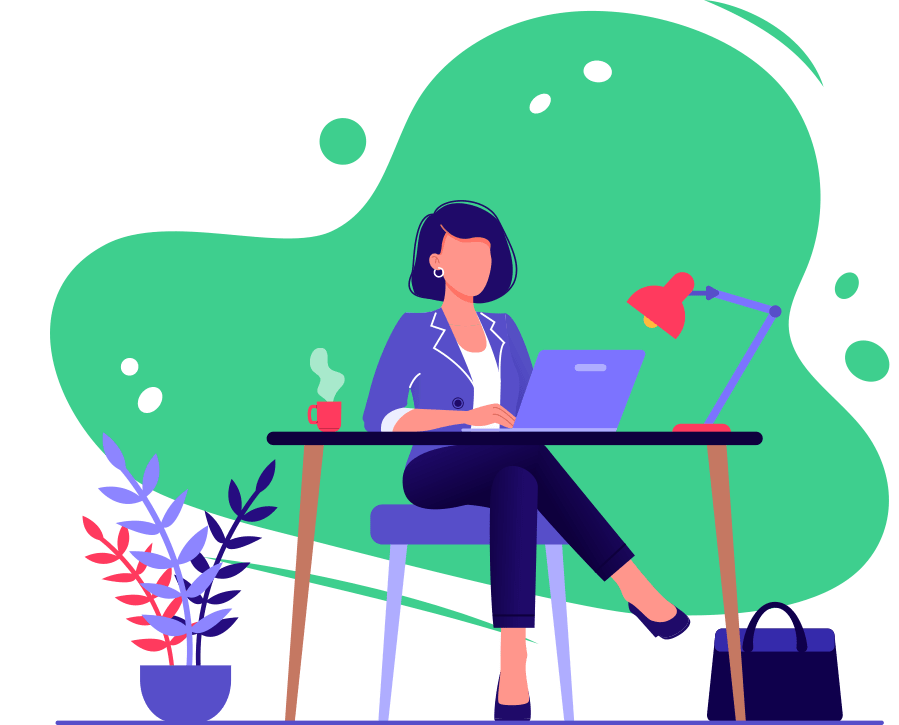 This differs from company to company, depending on the processes involved, but whether or not the company has a sizable fleet of vehicles, it is strongly advised to entrust this role to a person who will be permanently involved in optimizing its management: the vehicle fleet manager.
The car fleet manager has a number of roles to play. First of all, on the operational level, he or she must establish an appropriate choice of vehicle models and the volume required for the company's smooth running according to the business sector, the daily missions of employees and the distance to be covered. He or she must also manage the financial side of the business, managing contracts, and monitoring costs. Last but not least, he or she is responsible for managing the safety of the vehicles and drivers on board, with the necessary maintenance and servicing.
He plays a central administrative role, implementing technical inspections, managing claims, signing purchase contracts and managing insurance. He or she must also be logistically operational, checking vehicle availability and allocation, scheduling regular maintenance visits, and managing the stock of spare parts so as to be responsive to any potential problems reported by drivers.
He must support drivers and make them aware of their responsibilities. Indeed, his role is also to ensure that every driver in the company takes good care of his vehicle.
Why choose Axelor's fleet management solution?
The Axelor platform lets you manage the vehicles in your fleet through an interface that can be adapted to your needs.
You can create new vehicles, assign them to employees, and manage the various states of the vehicle during its life cycle, keeping a history of all elements. The application allows you to manage rental contracts, optimize maintenance, and track fuel consumption.
Fleet management is one of 30 business applications offered by Axelor. The application integrates seamlessly with our Open Source ERP.
The Axelor solution gives you complete management of these three elements:
Vehicles:
Creation of a vehicle model:
This model is made up of a brand and model name which offers you the possibility of adding the supplier(s) of this vehicle.
Creating a vehicle:
In the vehicle file, first select a model, then enter the license plate. This is the element that will be unique to each vehicle, and which will differentiate them in the system. If it's a company vehicle, you must select the employee who will benefit from it in the "Driver" field.
You can also indicate the vehicle's condition in a description field and include photos as well.
On each vehicle file, you also have access to several elements that you can consult or create directly.
Contracts:
Creating a vehicle:
Each contract is linked to a vehicle. You can create 3 types of contract:
Insurance
Leasing
Breakdown service
Various fields are then used to detail the terms of the contract. The "Services included" tab details the services included in the contract. The "General conditions" tab allows you to note the contract's general conditions for easy access.
It is possible to program alerts before the contract expiry date.
Vehicle life:
Manage fuel consumption:
Employees can record all their fuel consumption every time they fill up, indicating the vehicle, its mileage, as well as all information concerning the fill-up performed.
Enter mileage records:
If required, employees can regularly record the mileage of their vehicles. Mileage is also recorded when fuel consumption is recorded on the service log.
Keeping track of a vehicle's mileage is important for scheduling maintenance, and is also useful when the vehicle is rented and/or leased. In fact, these contracts often come to an end after a certain number of years, or when a certain mileage is reached.
Distance units are set in Application settings > General data > Units.
Create a service log:
The service log is used to record services performed on a vehicle.
For example, if a vehicle has been taken to the garage for servicing, you will create a new log from the corresponding menu. You'll need to indicate the mileage, the purchaser, and other information such as the date, invoice reference, etc. Then, in the "Services" tab, you can detail what has been carried out on the vehicle, indicating the type of service and the related cost. In this way, you'll find all the information related to the vehicle in the vehicle file.
Service types must be created in advance via the configuration submenu.
Axelor centralizes all the data concerning your vehicle fleet, and makes it accessible to the relevant internal stakeholders, in particular fleet managers. Axelor's solution offers you multiple functionalities essential to tracking your vehicles through a customizable, easy-to-use platform. By improving control of your vehicles with the Axelor platform, you can reduce your maintenance costs. Centralize your data in dashboards and give yourself a turnkey solution that lets you easily manage all your vehicles to boost your operational productivity. With the help of a comprehensive management tool, adapt your fleet to best meet the needs of your employees.