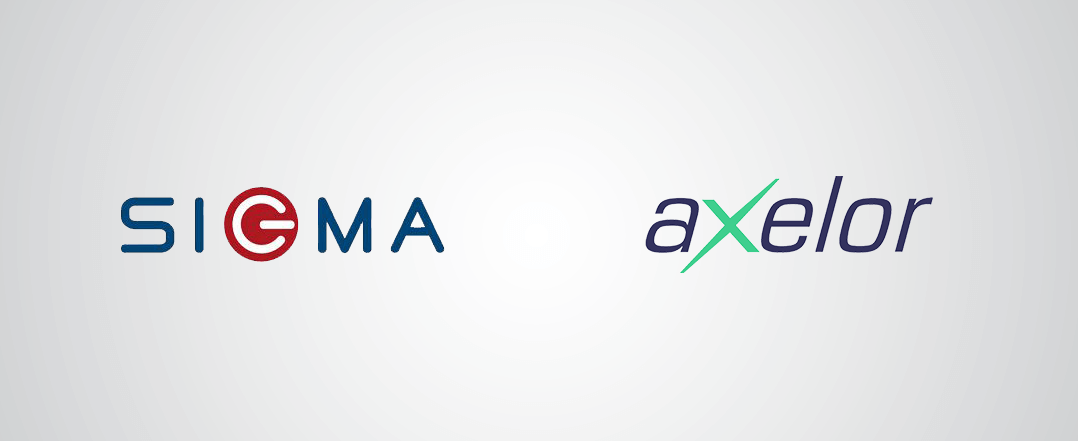 As part of a strategic partnership and more than 2 years of collaboration, Sigma is partnering with Axelor to launch a new range of innovative and next generation accounting and financial solutions for MidCaps. Sigma relies on Axelor's expertise as a publisher of business and vertical solutions to combine functional richness and specification of different sectors.
Paris, 26 July 2021 – Sigma, a digital services company specialized in software publishing, custom digital solutions integration, information systems outsourcing and cloud solution, and Axelor a publisher of the eponymous modular and intelligent business management platform, jointly announced today the signature of a strategic partnership. As an Axelor integrator and distributor, Sigma Group offers an innovative range of accounting and financial management software to their customers. Developed on Axelor low-code platform, this range aims to offer an unequalled functional coverage, and can be adapted to the specificities of every sector.
Phillipe Oléron, CEO of Sigma explains : "In a world where everything is moving faster and faster, the accounting and financial management of companies must be a growth facilitator. Taking into account the specificities of the business and the related regulatory obligations is a must for different organizations. With this in mind, for our new range of software solutions, we have decided to rely on Axelor low code platform in order to offer the most efficient solutions on the market that can be customized very quickly.
Combine the business expertise with the flexibility of low code and the "business" library
With an expertise in accounting and financial management built on 45 years of experience in this market, Sigma relies on a French solution that offers a complete and innovative software for small and medium-sized companies. The outsourcing activity carried out by "Sigma Qomity" provides hosting and managed services for a turnkey Saas offer in a secure private cloud in response to current cybersecurity issues.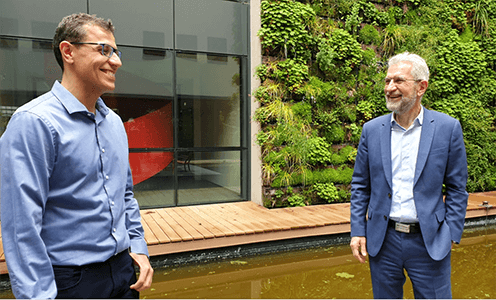 On his side, Axelor brought all the technical excellence of its low-code platform dedicated to the development of business management applications. In addition, its bricks delivered as standard with the solution take into account the different business specificities of many sectors.
Axelor CEO Laith Jubair comments : "Our low-code platform for business applications gives to all the users the ability to create business applications faster and more efficiently. In addition to this benefit, Sigma can leverage the existing library of accounting functionality to save time and focus on the essentials."
About Sigma Group
Sigma group is a digital Services company, specialized in software publishing, integration of customized digital solutions, the outsourcing of information systems and cloud solutions. Our teams help the digital transformation of our clients and base their value proposition on the complementarity of their professions, enabling end-to-end support for IT projects.
Within its software publishing activity, Sigma designs and develops business solutions to meet the needs of the Administrative and Financial Directorates. Sigma also produces business software solutions for Supply Chain, Consular administration, Social Housing and Retail.
Founded in 1972, SIGMA has a national presence in France with five locations: Nantes (head office), Paris, Lyon, Strasbourg and Toulouse.
About Axelor
Axelor is the publisher of the hybrid Open Source platform dedicated to business applications that combines a Low-code/No-code BPM with more than thirty business applications : ERP,CRM, Sales management, HR, Inventory, Production, project management, accounting, etc …
The platform is deployed in different sectors of activity : Industries, ministries, service companies, consulting firms, training organisations, etc.
The integrated BPM and low-code platform, allows to model any type of business process and to generate a functional application that natively integrates with the business application library.