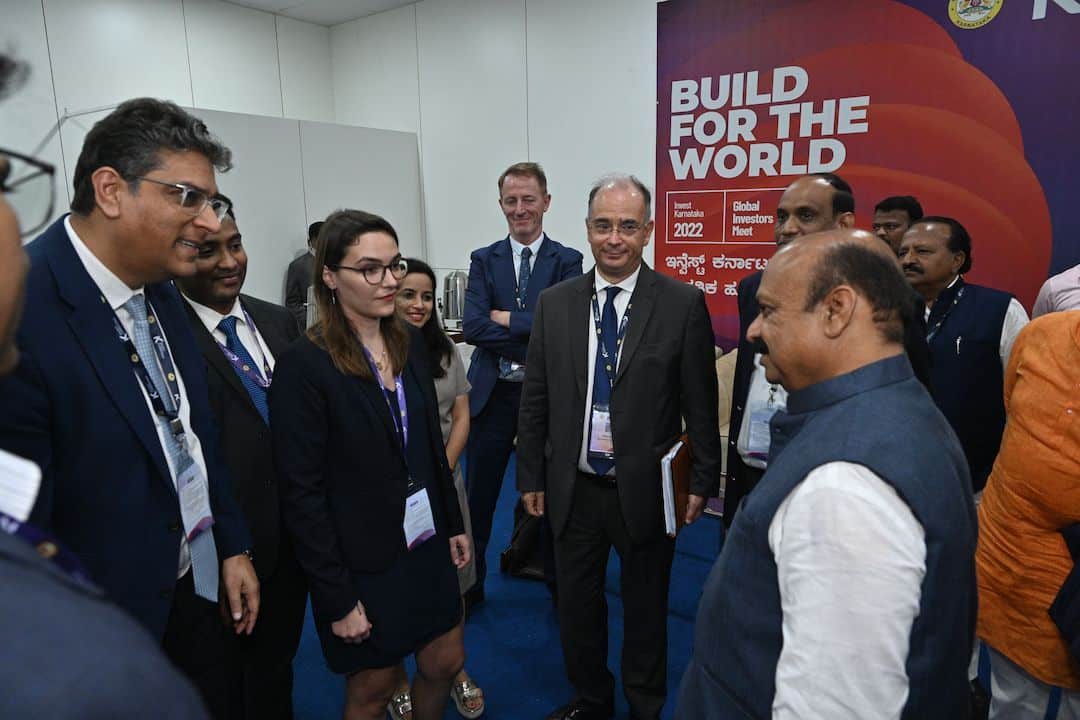 As you might already know, Axelor was at the prestigious Indo-French Investment Conclave (5th Edition) in Bangalore on November 3rd 2022 at Palace Grounds.
Find out what happened !
Axelor was able to discuss opportunities and showcase its Open-Source solutions with other companies and professionals that were present at the event.
During the conference, Hortense FANOUILLAIRE (Director Global Business Development of Axelor) had a fruitful panel discussion and met several business leaders of diverse industries from notably top French and Indian companies. They discussed many topics such as human resources, business atmosphere, physical resources, and growth opportunities of Axelor in Karnataka and in the Indian market in general.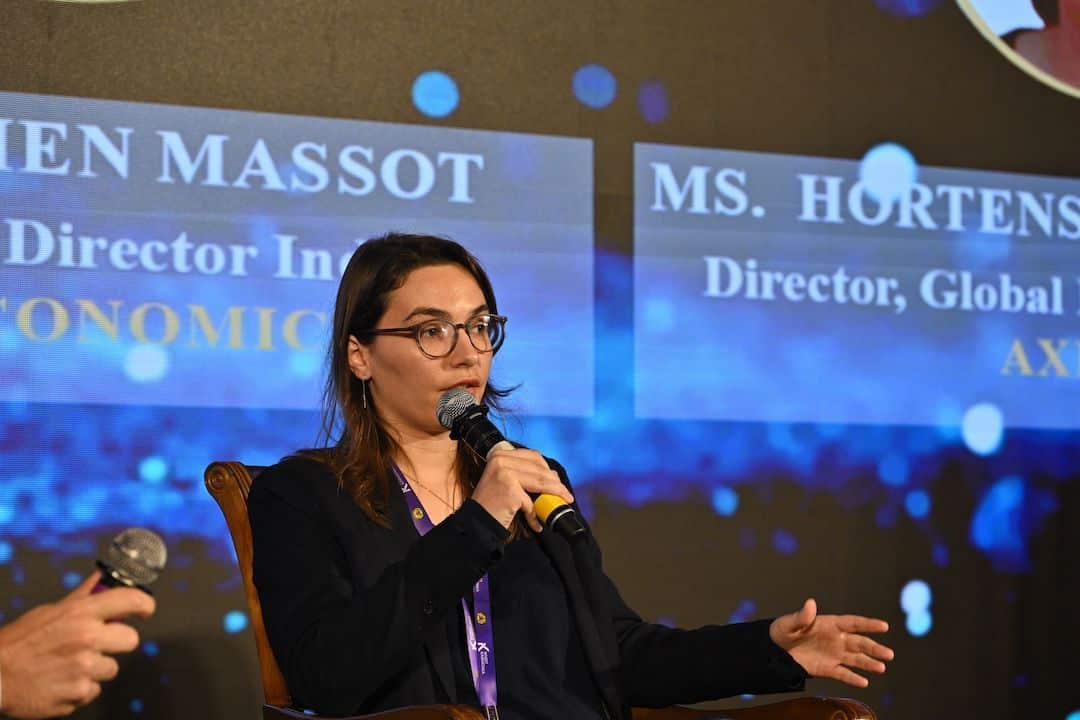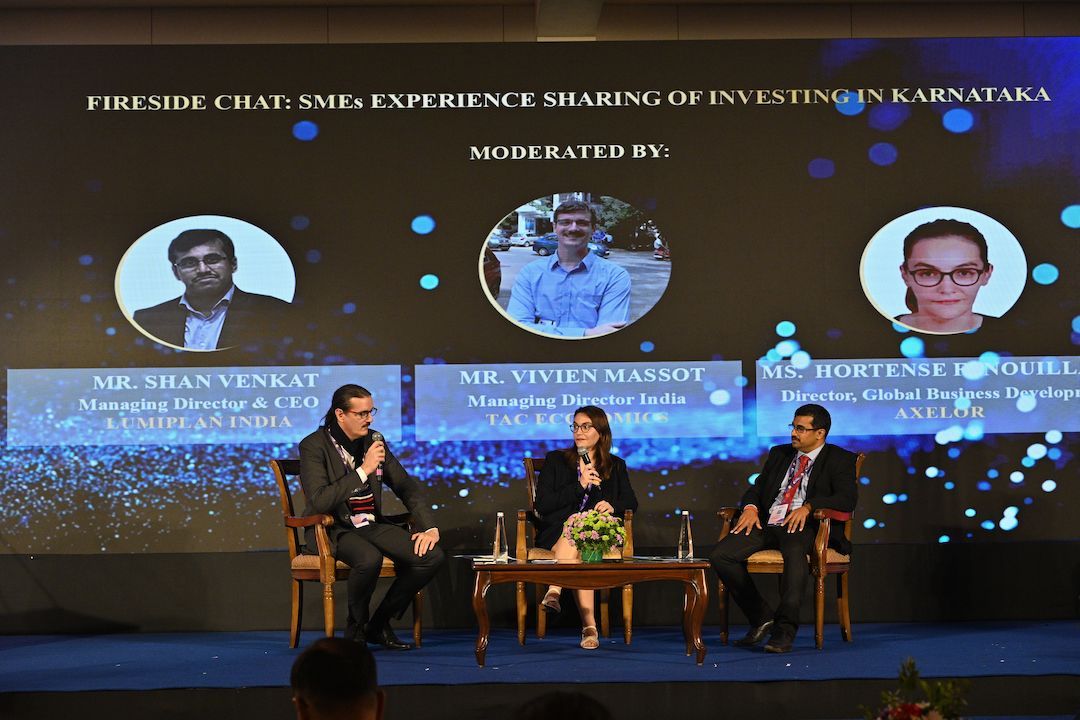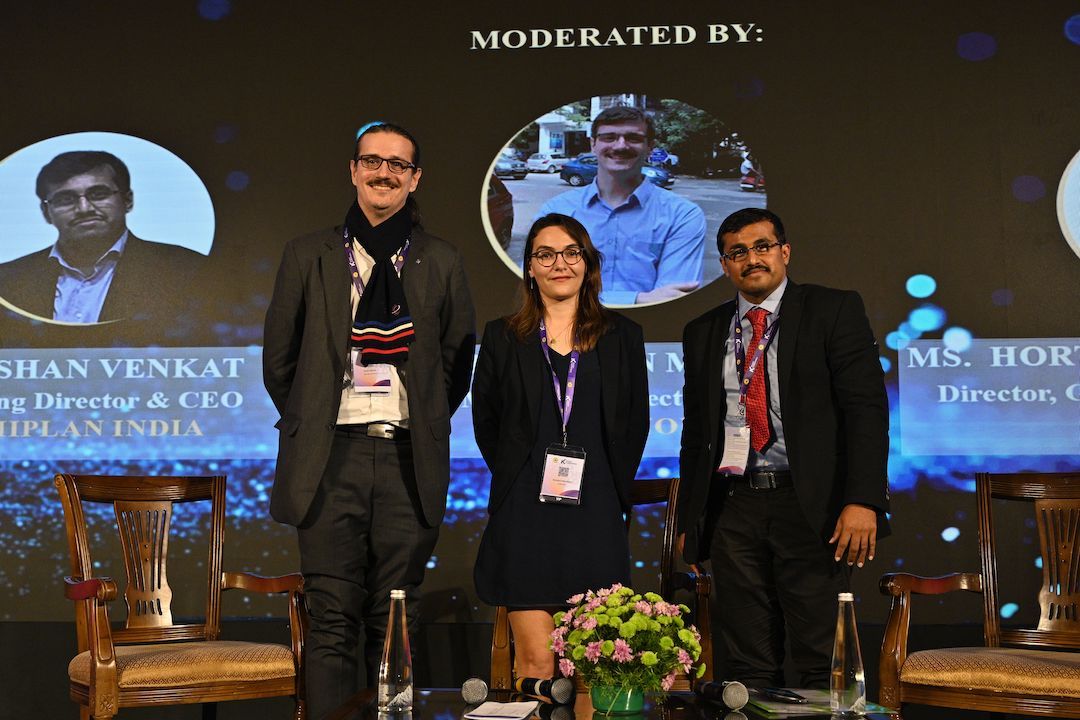 It was a real pleasure for Axelor to partner with CCI France Inde. And it was truly an insightful conference with quality talks, business meetings, and investment opportunities in Karnataka as well as in India on the whole.
About IFCCI:
The Indo-French Chamber of Commerce and Industry has been serving the interests of the French business community in India for more than 45 years. IFCCI belongs to a worldwide network of 126 French Chambers (CCIFI) in 96 countries with over 37,000 companies. With close to 650 Indian and French member companies spread across India and France and a total network of more than 6,500 individual members, IFCCI is the most active bilateral Chamber of India. IFCCI has five offices in Mumbai, New Delhi, Bengaluru, Chennai & Pune. IFCCI provides versatile services ranging from Business Promotion, Advocacy, Business Centres & Support, B2B & B2G Meetings, HR & Recruitment services, Events, Strategic Communication Support & access to Global Online Directory.
About Axelor:
Axelor is a hybrid Open Source platform that combines a Low-code / No-code BPM with more than thirty business applications such as ERP, CRM, Sales Management, HR, Project Management, Stock Management, Accounting, Manufacturing, and many more. Axelor's integrated BPM and the Low-code platform allow to create and modify business processes in real time. The platform can not only generate complete business applications, but also integrate seamlessly with your existing business tools to significantly boost your collaboration, reduce your operating costs, and increase your overall productivity. Axelor's all-in-one platform has been deployed and used in many companies from both public and private sectors of activity such as Ministries, Industries, Trading companies, Service companies, Consulting firms, Education, etc.