Optimize your business processes
Adopt a process-oriented mindset with the BPMN standard to gain readability and agility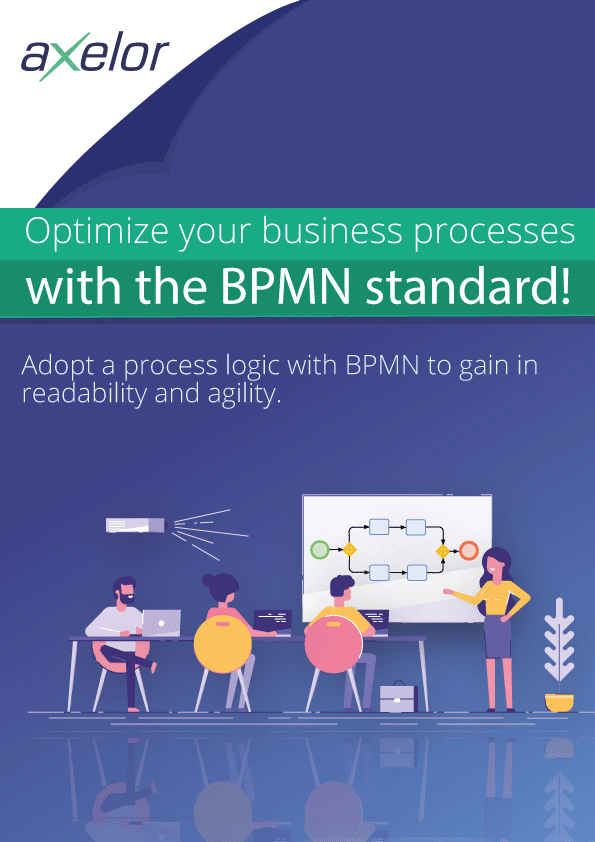 Axelor collects your data in order to respond to your request. To learn more about how we manage your personal data and to exercise your rights, please see our Privacy Policy.
Adopt a process-oriented mindset with the BPMN standard
To help you model your business processes, this white paper offers a detailed path to understanding the BPMN standard, the tools used, and the vocabulary.
You will also find a precise methodology to list the business processes in a coherent way and with maximum precision as well as how to model them with the BPMN standard.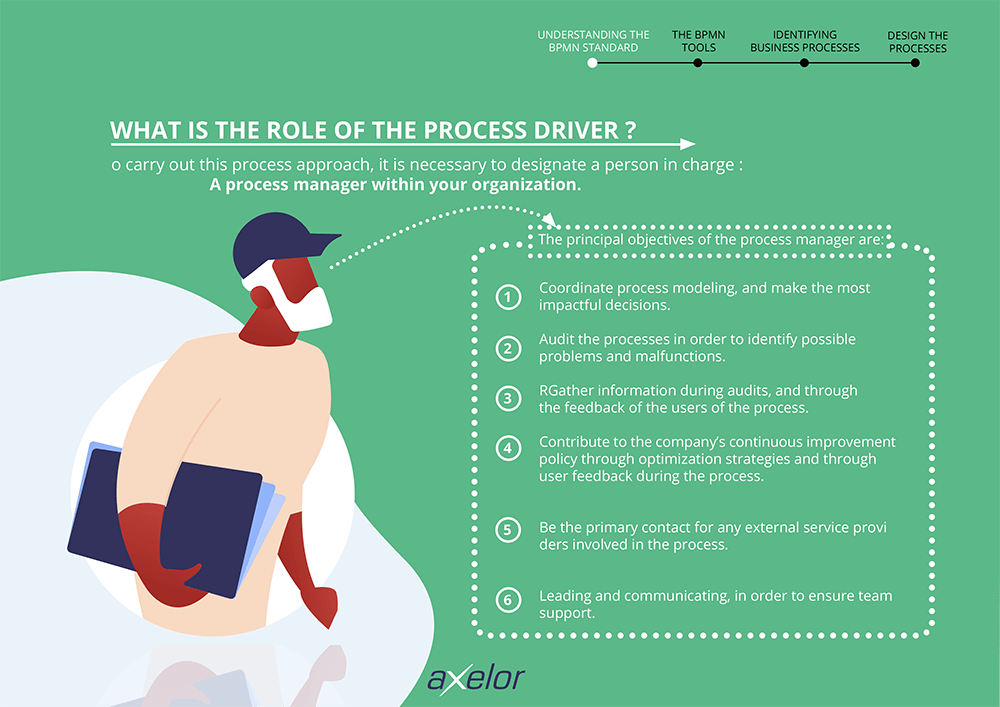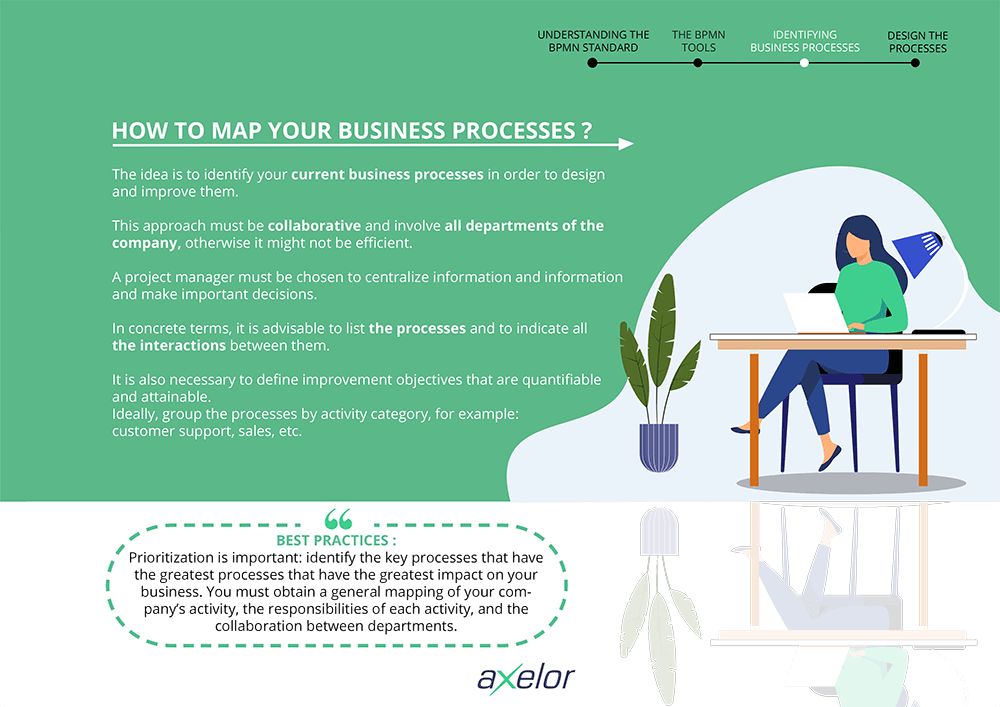 Why list your business processes?
It is an essential step for the IS department because it facilitates the understanding of an organization to automate certain flows more easily.
This step can be performed at the design stage or during an optimization project. The understanding of the operation of the business process concerned is then mandatory to identify the areas of optimization.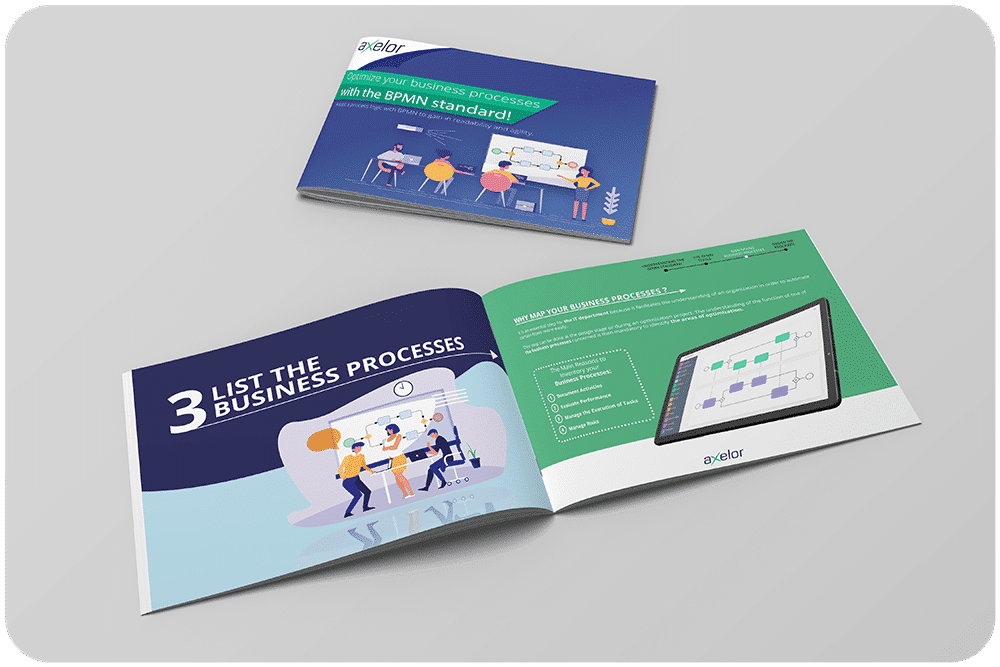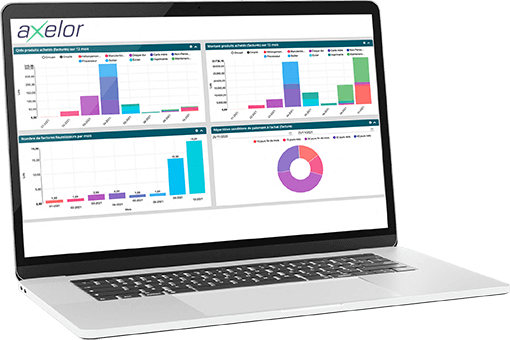 Who are we?
Axelor is the editor of the hybrid Open Source platform dedicated to business applications that combines a Low-code/No-code BPM with more than thirty business applications: ERP, CRM, sales management, HR, Inventory, Production, Project management, Accounting, and more.
The platform is deployed in several sectors of activity: industries, ministries, service companies, consulting firms, training organizations, etc.
The integrated BPM and the low-code platform allow to model any type of business process and to generate a functional application that natively integrates with the business application library.