ERP

at the service of the industry
ERP, an essential transition tool to gain in productivity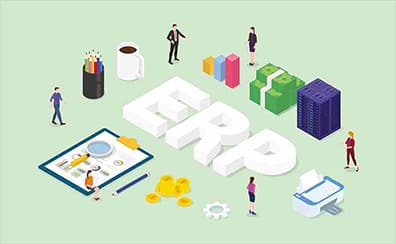 At a time of digital transition in the industrial sector, it has become important for companies to question their choice of computer systems, software, and ERP. It is with an eye to the future that businesses anticipate problems, respond to real market developments, and embark on this digital transition. The electronics and automotive sectors are the ones who are the most proactive in undergoing their digital transition. With its comprehensive coverage of all production and management activities in a single tool, ERP as an industrial CAM system has undeniable advantages. Choosing your information system carefully will provide definite benefits towards simpler integration and better management of the production of industrial resources. The tools allow for control over management in terms of planning, stocks, and of commercial management.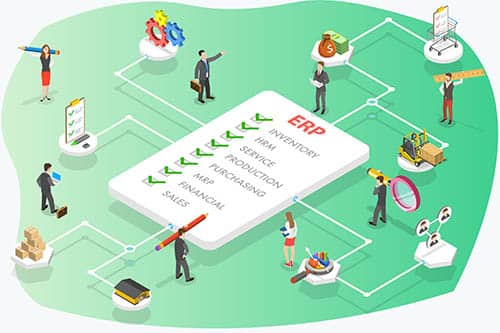 The direction of digital transformation of the industry
What is an ERP? The stakes and definition:
ERP software or suite, is a software management system for data. It is intended to gather the information specific to operations of the business areas of an SME, allow the right interdepartmental flow, and ease communications. Purchasing, human resources, stock, products, accounting, sales management; all these activities can be managed in the different modules of such software to gain better control of activities.
A little background: coding and machines, an early connection
Industries have been a progressive sector when it comes to the use of IT tools; they have had a resolutely long term alliance. As early as 1820, during the English industrial revolution, Charles Babbage invented the first machine with mechanical instructions, this significantly echoed coding, defining a set of instructions for a machine. In 1840, Ada Lovelace created the first algorithm on a machine considered to be a distant ancestor of the computer. The origins of computer systems development! Then, the consecutive industrial revolutions saw factories being equipped with machines and computer tools. From steam to electricity, on to electronics and robotics, to today, arriving at Industry 4.0; manufacturers are following a path of necessary adaptation to tools and to the stakes of modern development.
The industry – Growing IT needs
If we looked into the future, what would the industry look like? Between Industry 4.0 and CAM, industry in the future will have to modernize its activities. The methods of industrial production would be present in the territory. The factory would be turned towards sustainable development stakes, which would make them more attractive for recruitment by strategically adopting digital tools for the modernization of its industrial production. Adaptability will be a goal to be sustainable, in particular by offering an intensive service in mass customization rather than in mass production. At the dawn of this digital transition for French manufacturers, flexibility, innovation, and productivity are the major characteristics to maintain their place in the global race of businesses. Developing tomorrow's industrial production processes, and rethinking the relationship between supply and inventory management becomes a simplified alternative with the deployment of an ERP. Its implementation supports manufacturers in their strategy by optimizing all their processes and businesses.
The needs of the industrial sector: The functionalities of an ERP dedicated to the industry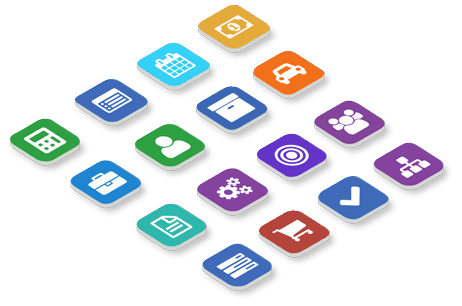 CAM for industries
Have you ever thought about using a data management such as an ERP as a CAM to optimize your information systems and your businesses? The many areas to be supervised such as inventory management and the production module are optimized with the functionalities of an ERP specialized in CAM. By anticipating inventory, companies no longer need to buy inventory that will never be used. Digital control easily solves these industrial problems and the ERP helps in saving time and significantly reducing costs by avoiding superfluous expenses and errors, in addition to better satisfaction for the customers in a general way. The use of an ERP in CAM will allow sales forecasting, visibility on material availability, efficient planning of industrial production needs over time, or on-demand manufacturing of customized products. Plan visually, and follow the manufacturing process in real-time to finally have control over the production line, all these software tools will help you daily in your digital transition. The customer benefits are real, the CAM significantly helps to manage a complex industrial production management process in an efficient way, and at several levels.
How do you choose your ERP?
If many mature ERPs are available on the market, how do you choose the one adapted to your actual business needs? Several criteria come into play, including reliability, the number and quality of its deployments, and the quality of the consultant's support to the industries to deploy solutions. First of all, it is a matter of trust, to respond to a professional environment with specific problems and technical data. In the industrial sector, the choice of an ERP requires a quality exchange with the editor who will accompany you. You can also refer to our specifications white book to help you define your ERP implementation project. The simplicity of deployment and use, the richness of the modules, the parameterization, the management and control of your stocks, your products, your costs and purchases, the sales cycle, etc., will allow you to add clearer and more concrete decision-making criteria. ERP software has many advantages to meet your expectations and improve your day-to-day. Axelor offers you personalized support for your needs.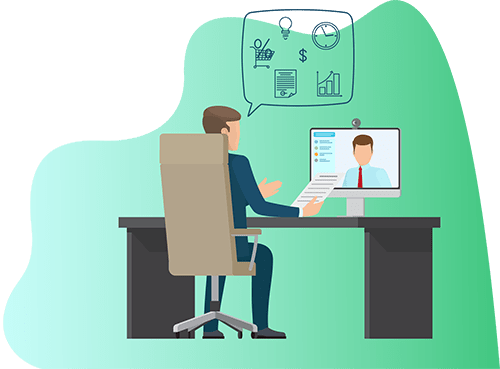 What are the benefits of ERP for industries?
Next-generation ERPs offer exciting prospects for industries, offering time saving, improved productivity, and cost reduction. The implementation of a new ERP system should aim to reduce the time spent on inventory management, to gain in profitability by removing unnecessary expenses and exploring any other possible ways of optimization.
Be it automotive, energy, or aeronautics, all businesses find benefits in ERP in the development of their connected industries to continue their dynamic innovation. ERP provides solutions to concrete and contextual problems, with the simplification of data and the automation of industrial tasks. As Axelor is an Open Source ERP Software, it offers low-code handling and modularity allowing for optimum adaptation to the needs of the industrial sector. In the context of industrial competitiveness and competition, the need to boost their activity naturally leads companies towards digital solutions by choosing a quality management software. To meet the needs of fluidity, simplification of implementation, control, reduction of costs, and a better quality of service for customers, Axelor has developed an ERP that has already been adopted by manufacturers wishing to improve their tools. A scalable solution which becomes essential in adapting to the constant changes in market needs with the help of its advanced features.
Why should you choose Axelor's ERP solution for your company?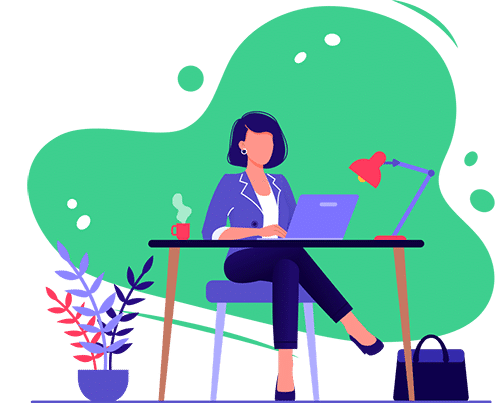 With its ergonomic and intuitive design, the solution helps save time and increase productivity in the treatment of financial and informative data. Low-code ERP considerably simplifies the management of daily industrial processes. If you would like to expand your services internationally, Axelor ERP will help you transform borders into bridges. Axelor is a scalable, innovative, open-source, and Cloud-based ERP. Its production module will help you better manage your products with flexibility. For more accessibility, the integration of the ERP is also responsive on mobile and other handheld devices using its portable version. The mobile application provides access to all its functionalities: sales management, stock, expense reports and industrial production. In order to optimize the supply chain, Axelor has integrated business process modeling and implementation tools. Axelor already supports the industrial production of companies coming from varied sectors with its ERP. Axelor ERP thus meets the various needs and adapts to all sectors, allowing for better control of all its services.
A powerful BPM tool
Axelor has a Business Process Management (BPM) tool that is natively integrated into its platform to gain efficiency for companies. It allows for the effective modeling of business processes. In terms of functionality, with its rapid integration, the use of BPM allows real control of planning, product management, inventory, resources, information, and data systems in a general manner within the company. Modeling offers a global vision allowing for essential hindsight in communication, as well as good management of industrial production and the decrease in daily workload.
Customization of modules
The ERP as a management tool of all the processes of a company in a precise and flexible way, becomes the reference to accompany your business or SME in its digital transition. BPM allows you to create customized forms and modules according to your needs, access a wide range of customization tools, and automate potential processes. The industrial sphere, especially SMEs, need to be equipped with reactive and scalable information systems. This leads to the integration of an ERP tool with the functionalities of an integrated BPM. Industrial resources require a great deal of planning, intense background organization, and also good inventory management. The use of custom modules remains a key feature that will help increase productivity and generate customized forms and modules based on specific industry sectors. Utilize the BPM tool for custom-made creations that are efficient and flexible.
Axelor within the industry: concrete improvements:
Many industrialists that have already been won over have seen concrete benefits in their businesses. We will take a detailed look at the case of CITEL, and at its returns with the use of Axelor. It is an industry leader in design, manufacturing, and sale of surge protectors, with millions of dollars already in earnings. In search of expansion and internationalization of its services, CITEL called on Axelor to modernize its industrial processes, particularly with regard to banking exchanges.
The integration of the EBICS TS banking interface has made the management of transfers and bank reconciliation more fluid and secure. CITEL uses a large part of the modules offered by the Axelor software. The next challenge for CITEL and Axelor is the implementation of ERP in its international subsidiaries. The company uses many of its simple, flexible and powerful modules in the spirit of sharing which is represented by Open Source. "As the project progressed, we were able to identify time-consuming tasks that could be automated with the Axelor ERP solution. We were thus able to save valuable time and focus on higher value-added tasks. We took the gamble of betting on a young and innovative solution during the project, and today we absolutely have no regrets", says the CEO, Adrien Guichard. Like CITEL, which has seen the general optimization of its sales and manufacturing processes by choosing Axelor's ERP for its industry, many other companies in the industrial sector have decided to place their trust in Axelor, including Stellantis, in the automotive sector, and Thyssenkrupp France, which specializes in the steel industry.
An ERP for industries: conclusive results
The functionalities of an industrial CAM management solution have many assets allowing management, planning and finally better control on production. SMEs as well as larger groups achieve conclusive results in their use. ERP is mainly adopted as the software to gain in productivity and in profitability. There are still many areas of development for digital evolution, particularly in the improvement of the human aspect of the work, stimulation of teams, decreasing their workload, and improving the quality of customer relations and satisfaction.

Schedule an exchange

Consult the online help

Become a partner

Watch the demo online